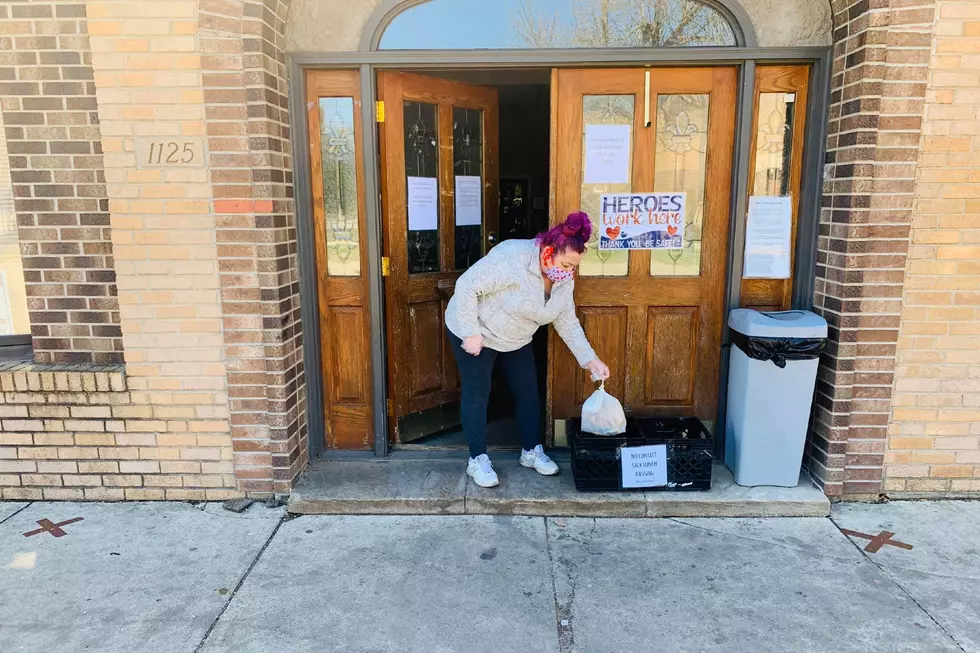 Miss Carly Says City of Rockford Is Attempting to Shut Them Down
Miss Carly via Facebook
Miss Carly's Place provides free meals to thousands of homeless people in Rockford three days a week. On top of that, they also offer clothing and hygiene products that are available through donations. This has been no easy task as the physical location has had hurdles in not being shut down by the City of Rockford for code violations.
In short, Miss Carly has literally opened her home to anyone who needs help, specifically, homeless men and women. Miss Carly also provides resources for mental help and drug rehab information. She and her volunteers are truly lifesavers in many circumstances. With all this happening inside her actual home, the city is forced to make sure everything is up to code. Keep in mind, in all fairness, the city is just doing its job. Unfortunately, we live in a world where a "blind eye" is no longer acceptable. With that said, because of building code regulations, Miss Carly's Place is on the brink of being shut down. This, of course, could be stopped with help from the community.
In a lengthy Reddit post, someone with close ties shared the need for help from the public. Upon their first run-in with inspectors about building requirements and code, an architect voluntarily drew up rending of their space and began the upgrades required by law. These projects were expected to cost tens of thousands of dollars, which Miss Carly was prepared to take care of. Then, the pandemic hit, and Miss Carly went from serving 350 people three days a week to 1,000 people seven days a week, thus their funds have taken a monstrous hit.
We need some serious funds to pay for the upgrades we still need and we need to hire an architect to satisfy the city building inspector's demands. We will be collecting for the next 30 days, so, if you can do anything....every dollar makes a difference! Also, we desperately need an architect, preferably one that wants to help and can go easy on us. I have put in a call to Hagney Architects, per the advice of our beloved Alicia, but architects are very expensive.
Whether monetary donations for the necessary upgrades or certified hands-on help, Miss Carly's Place is in desperate need of a few favors from the community. Think of it as a way to give back and potentially save lives. You can learn how to help HERE.
I encourage you to read the entire Reddit post to understand how dire the need is.
---
JB Love is ½ of  Q98.5's Lil Zim & JB In The Morning, weekday mornings from 5:00 a.m. to 10 a.m. Follow him on Twitter, Instagram, and Facebook.
20 Words and Phrases That Are So 2020