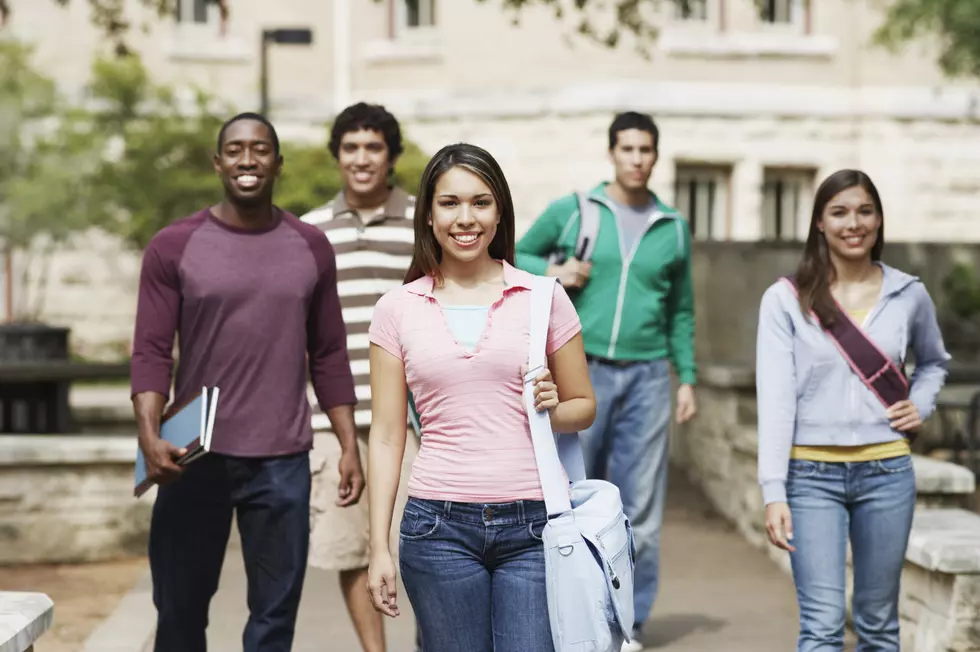 New Partnership To Allow Free Tuition At NIU For RPS 205 Graduates
Fuse
An announcement from the city of Rockford described as "game-changing" has everyone excited.
Rockford Mayor, Tom McNamara along with representatives from Rockford Public Schools District 205 (RPS 205) announced a partnership with Northern Illinois University (NIU).
This would be an extension of Rockford Promise, a scholarship program offered by the city awarding scholarships to students to attend Rock Valley College or Rockford College. Now it appears to include NIU.
Here's the best part, all graduating RPS 205 students will have the chance to get a bachelor's degree from NIU with their tuition paid for by the city of Rockford.
There are some eligibility requirements though:
Students must live within Rockford city limits.
Must attend RPS 205 high school for all four years.
All students must graduate with a 3.0-grade point average.
College tuition is a big deterrent when continuing education after high school. It can be just too expensive for parents, students, & families to handle. Therefore, bright kids end up not getting the chance they so rightly deserve.
Mayor McNamara, RPS 205, and Rockford Promise hope to change all that.
Making a promise to our students that college tuition will be covered for all qualified residents regardless of family finances is a bold investment with an amazingly high return.
The city of Rockford plans to pledge $1.5 million yearly to the program. The proposal goes in front of the governing boards for all involved for final approval soon.
Enter your number to get our free mobile app
Sweet Lenny is the brand manager of 97ZOK, Q98.5, and Operations Manager for Townsquare Media Rockford. Catch him afternoons 3 to 7 on 97ZOK. Follow him on Twitter, Instagram, and like his page on Facebook.
Here Is How To Blur Your Home On Google Street View