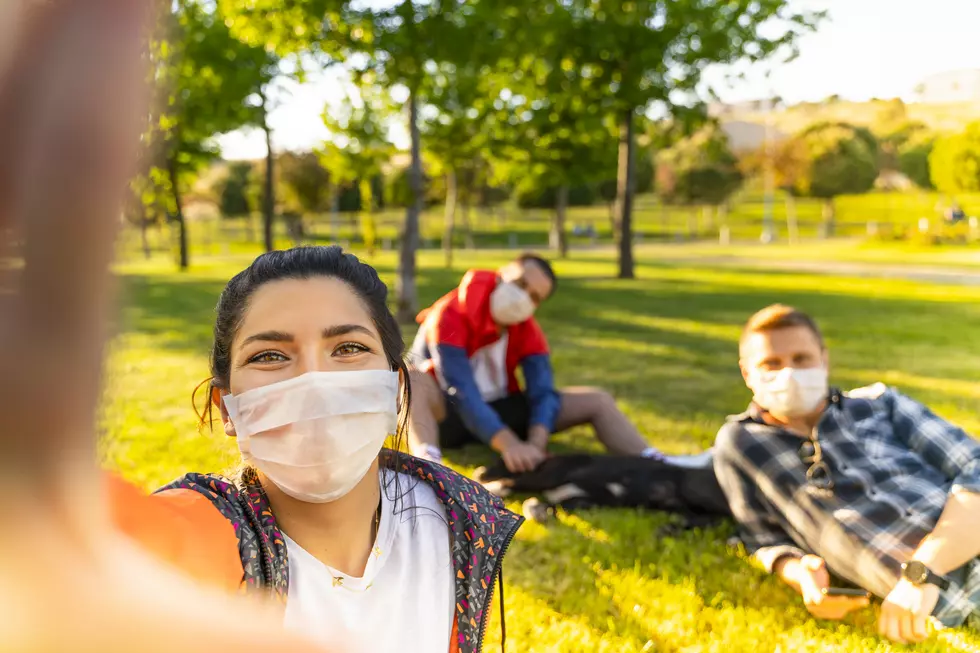 New Study Shows Most Rockford Residents Wear Masks In Public
Getty Images/iStockphoto
If you've wondered if you're doing your part to prevent the spread of COVID-19, new data suggests you are.
Scientific evidence suggests that mask-wearing significantly lowers the risk of infection and in Rockford, 90% of people going out in public are wearing one.
The study also shows that nearly all of northern Illinois is in the 90% range, including Chicago.
The New York Times asked, "How often do you wear a mask in public when you expect to be within six feet of another person?"
That question was asked to zip codes around the country, and altogether about 65% of respondents in a Rockford zip code answered "always" with an about combined 8% saying "rarely" or "never."
To me, it seems like the idea of wearing a mask when around other people is catching on. That's a good thing too. However, there are areas surrounding Rockford where the percentages are much lower.
For example, just over the border in Wisconsin, the number of respondents who "always or frequently" wear a mask in public is in the 60 to 70% range. Only one county in Wisconsin is in the 90s.
What about you? If you're going to be in public, are making sure you have a mask? Tell us!
Enter your number to get our free mobile app
Sweet Lenny is the brand manager of 97ZOK, Q98.5, and Operations Manager for Townsquare Media Rockford. Catch him afternoons 3 to 7 on 97ZOK. Follow him on Twitter, Instagram, and like his page on Facebook.
KEEP READING: Creative Ways to Bring Joy to Your Neighborhood While Social Distancing