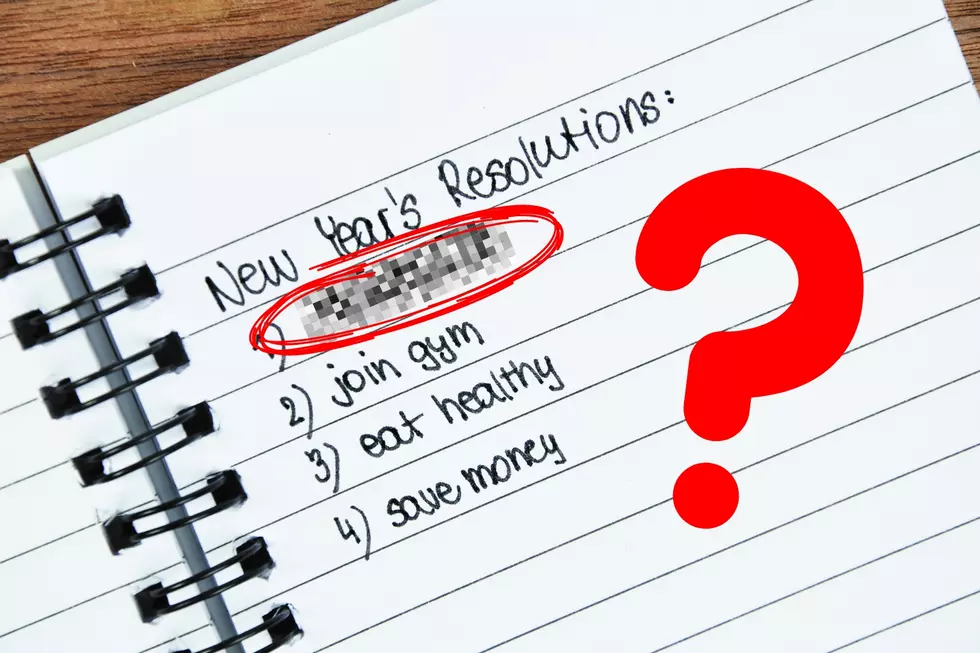 The Most Popular New Year's Resolution in Illinois Comes As No Surprise
Canva
As 2022 comes to an end, many people in Illinois are starting to think about their New Year's resolutions for 2023.
As I sit here writing this, my boyfriend's mom said her New Year's resolution is to find a job that pays her what she is worth.  I'd have to agree!  Being treated with the respect you deserve is also a bonus to that resolution!
Let's talk about the most popular in America before we determine what Illinois' is.  How many of these are on your list for the new year?
The Top New Year's Resolutions In America
Learning a new skill or hobby: Many people want to use their extra time and energy in the New Year to learn something new. (I really want to learn pottery!)
Saving money: As inflation continues to rise, many Americans are looking for ways to save money in every way possible.  I'm on that list!
Traveling more: With the Covid pandemic easing up, many people are eager to get out and see the world again.  Being stuck inside wasn't all that fun.
And my favorite one, always:
Improving mental health: The past year has been soooo stressful for many and, as a result, many are prioritizing their mental health in the New Year.
What is Illinois' most popular New Year's resolution? To lose weight.  
One resolution that seems to top the list for many people in the state is losing weight.  8 states chose this along with Illinois.
This may come as no surprise... Illinois is known for its delicious deep-dish pizza, Chicago-style hot dogs, and endless craft breweries.  I'm guilty of loving all of these and totally okay gaining a little extra weight if I can eat and live happily!
How can Illinois residents make this popular resolution a reality? Set specific, achievable goals, like losing 10 pounds in three months. This helps make the goal more realistic!
As we near the end of 2022, this gives us all a fresh start; an opportunity to reflect on the past year, make resolutions for the future, and prepare to be a better you.  Happy almost New Year!
The Most Bizarre Items Ever Stolen From Illinois Residents
My mom once told me that "people will steal anything that's not nailed down." Times certainly have changed since then. The thieves now have nail removers.
38 of the Most Popular Olympians Born Illinois
Did you know these Illinois-born people competed in the Olympics?