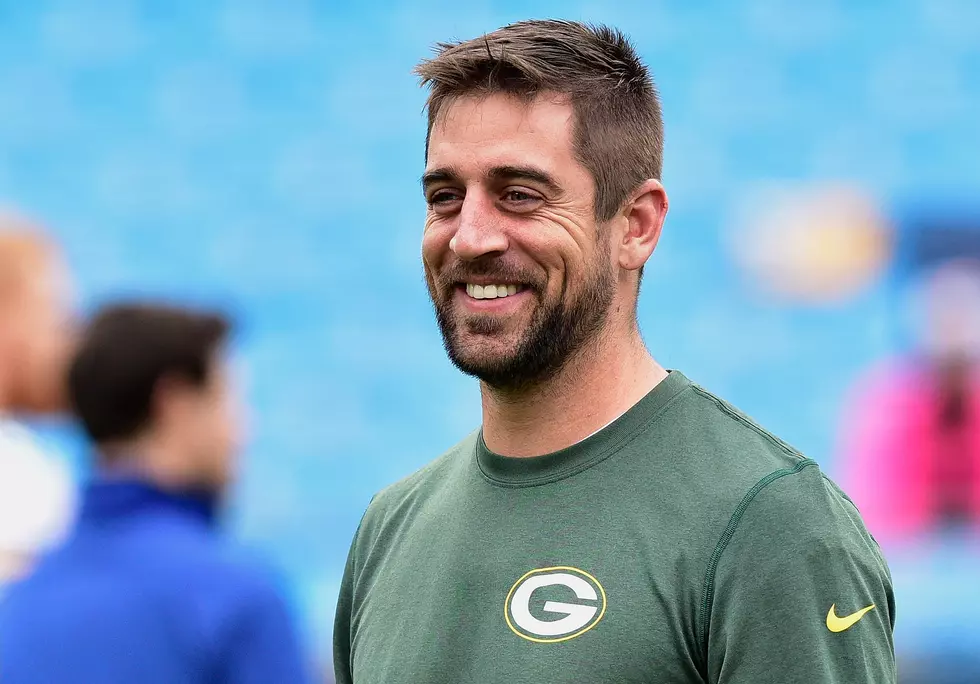 Packers' Rodgers Explains Hysterical Trick To Call His Own Plays
Getty Images
When you're a future Hall of Fame Quarterback, you shouldn't have to make up a story in order to get what you want.
Apparently, that's what Aaron Rodgers does when he wants to call his own play.
In an appearance on 'The Pat McAfee Show,' former Green Bay teammate A.J. Hawk asked Rodgers if he ever changes a play call on the field and claims that the speaker in his helmet isn't working. "I've done that a ton of times," Rodgers responded.
You'd think at this point in his career, Rodgers would be calling all the plays but if he were to do that, what would be the point of the Offensive Coach?
I'm pretty sure other great Hall of Fame Quarterbacks have called their own plays before, so I'm not sure why Packers Head Coach, Matt LaFleur, who calls the plays, won't let Rodgers do his thing.
Even as a Chicago Bears fan, I have to admit Rodgers is awesome. If he suited up on Sundays in a Bears uniform, I'd be totally OK with Rodgers making his own calls.
Then again, I'm used to Mitch Trubisky, and before him, Jay Cutler and before him, never mind, you get the picture.
Enter your number to get our free mobile app
Sweet Lenny is the brand manager of 97ZOK, Q98.5, and Operations Manager for Townsquare Media Rockford. Catch him afternoons 3 to 7 on 97ZOK. Follow him on Twitter, Instagram, and like his page on Facebook.
Stunning Rockford VRBO Will Take You To A Different Time & Place