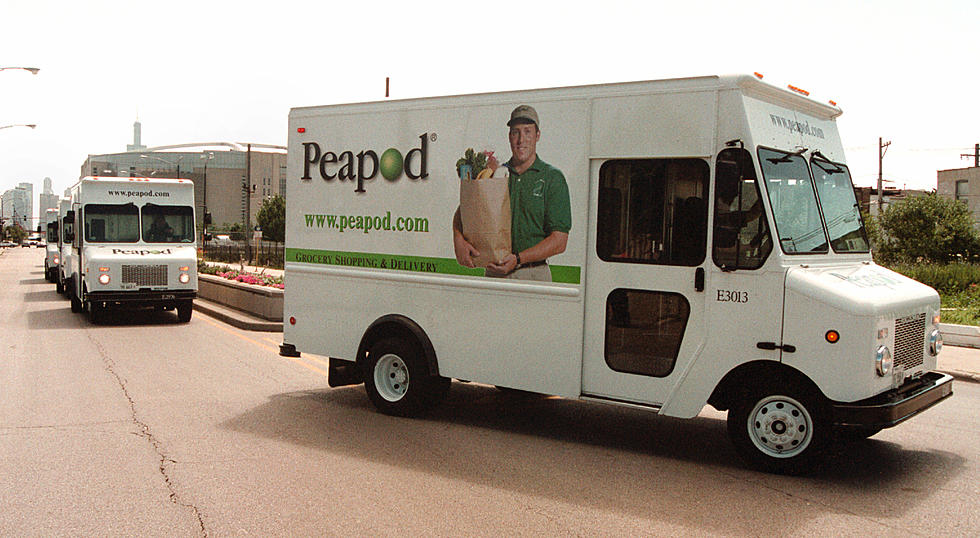 Peapod Is Abandoning Illinois And Wisconsin
Getty Images
There are more options for getting groceries than ever before. Whether you still prefer going to the store and walking up and down each aisle, ordering it online and going to pick it up, or ordering it online and having it delivered, there's an option for every shopper.
Peapod was a pioneer of the delivery service. When it first started, I remember thinking, 'This will never take off.'
Today, Peapod serves more than 50,000 people weekly, in the Midwest alone. The problem is, the competition keeps growing.
Amazon has been rapidly growing in the Midwest and more people are using the pick-up option than ever before.
Starting Feb. 18, Illinois, Wisconsin, and Indiana residents will no longer be able to place online grocery delivery with Peapod, according to the Chicago Tribune. The decision will affect more than 500 employees across the Midwest. The company that started in Evanston and is now based out of Chicago will still keep operations open on the east coast.
Chalk this up as another business that is going away as Amazon continues to grow and serve more people across the country. Thankfully, the employees will receive a severance package. Hopefully they are able to find work quickly.