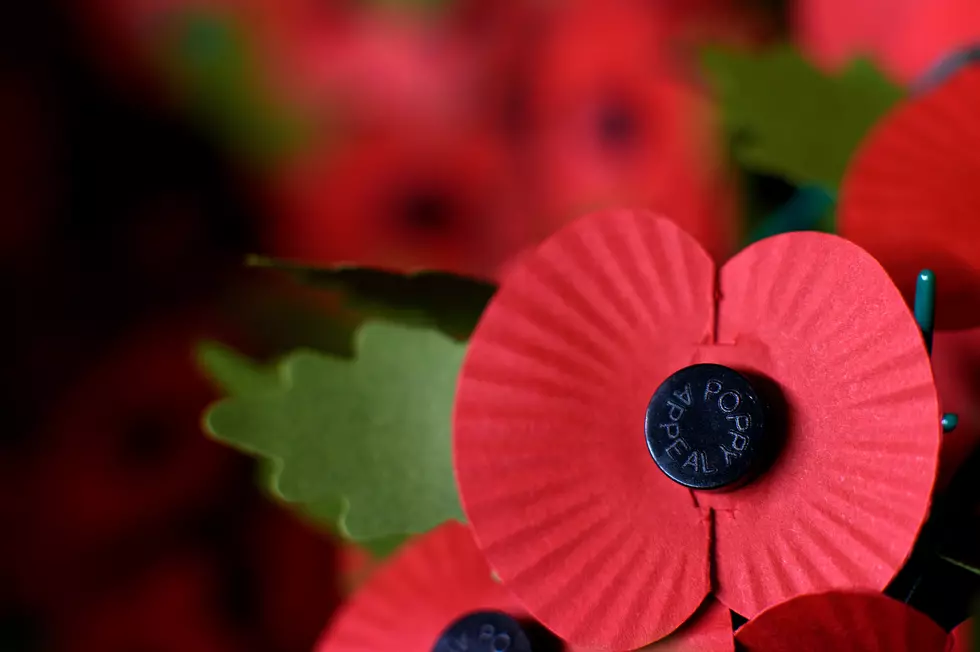 Poppies On Display At This Illinois WW1 Museum
Getty Images
A World War 1 museum in Wheaton Illinois is displaying poppies in honor of all the Americans lives lost during the Battle of Cantingy.
ABC7 shares that the First Division Museum at Cantingy Park has displayed over 2,000 poppies in their museum to represent each American life that was lost during this WW1 battle 100 years ago.
I've often wondered why poppies were given out by the veterans during Memorial Day weekend. According to Laura Sears,the museum's public programs coordinator, "After all the battles tore apart the fields in France, the first flower to grow back was the poppy."
I also, didn't know until coming across this article that Illinois had a World War 1 museum in Wheaton of all places.
Their Facebook page (First Division Museum at Cantingy) says that this museum was built on Col. Robert McCormick's family estate that he renamed Cantingy Park upon he return from WW1.
Again I didn't know about this museum, did you?
This Monday they have a day of activities planned including walking through the battlefield display filled with poppies.
With Memorial Day coming up there's no better time than to remember those who gave their lives so that we could live in freedom. What better way to do this and learn about history at the same time by visiting this museum and seeing all those poppies in remembrance of those men.