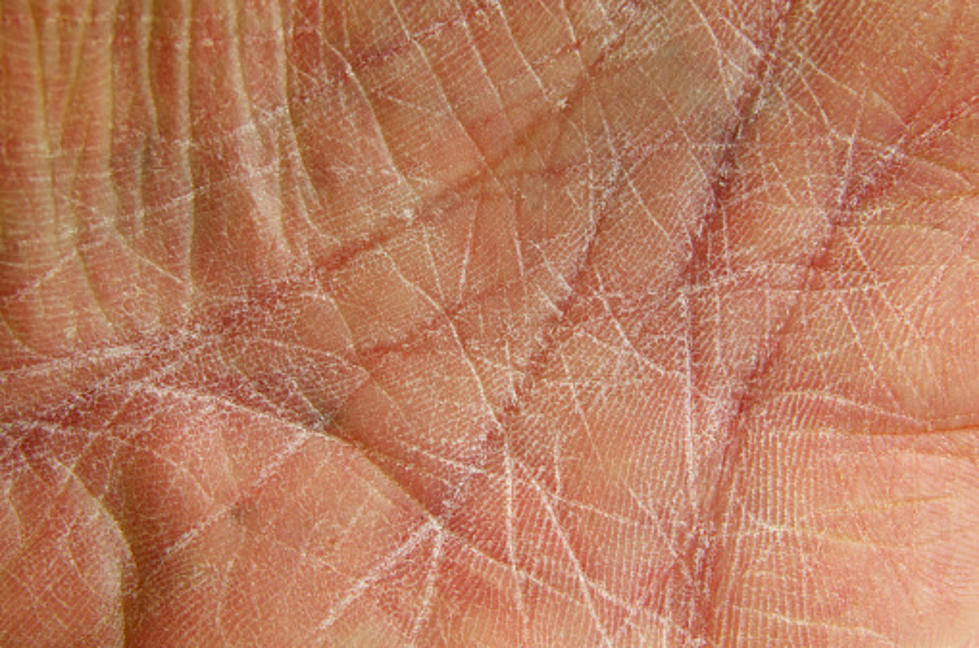 Popular Lotion Recall Leaves Illinois With Dry Skin
Getty Images
Being a guy, I really didn't have many thoughts or opinions on the topic of hand lotion until I got married. I quickly learned that if my wife Amy were given the option between having no lotion for a month or having no husband hanging around for a month, I would need someplace to stay for about 30 days.
When a daughter entered our lives, I learned it was very dangerous to find yourself between them and a bottle of lotion, and a guy could get himself hurt.
It Might Not Be The Lotion You Have At Home, But A Very Popular Brand Is Being Pulled Off Of Store Shelves
It's not like we're a one-lotion state, but Jergens lotion products are among the most-purchased from coast-to-coast, regardless of the stunning quantity of lotions available to American consumers.
Whatever your personal preference, certain Jergens Ultra Healing Moisturizers have been recalled over concerns that the products might be contaminated with potentially harmful bacteria called Pluralibacter gergoviae.
Here's what you're looking for (in both the 10 ounce and 3 ounce sizes):
The Products Being Recalled Might Not Be A Danger To Everyone
However, if you're someone with a weakened or compromised immune system, Pluralibacter gergoviae might cause an infection.
Select units of Jergens® Ultra Healing Moisturizer could show the presence of Pluralibacter gergoviae, a bacterium which typically poses little medical risk to healthy people. However, people who have certain health problems such as weakened immune systems may be more susceptible to infections. Kao USA is urging consumers to discontinue use of the recalled lotion specified below as a precautionary measure.
The products in question carry these identifiers:
Jergens® Ultra Healing Moisturizer, manufactured between October 1, 2021 and October 18, 2021, could be impacted.
The affected lot codes for the 3 oz size (UPC 019100109971 for single bottles and 019100267114 for pack of 3) can be found on the back of the bottle printed in black ink and begin with the prefix "ZU":
If you find you've got one of the Jergens lotion sizes being recalled, call the Kao USA Inc. Consumer Care Center for a free product coupon at 800-742-8798, or drop an email to consumer@kao.com.
CHECK IT OUT: See the 100 most popular brands in America
KEEP READING: See 25 natural ways to boost your immune system