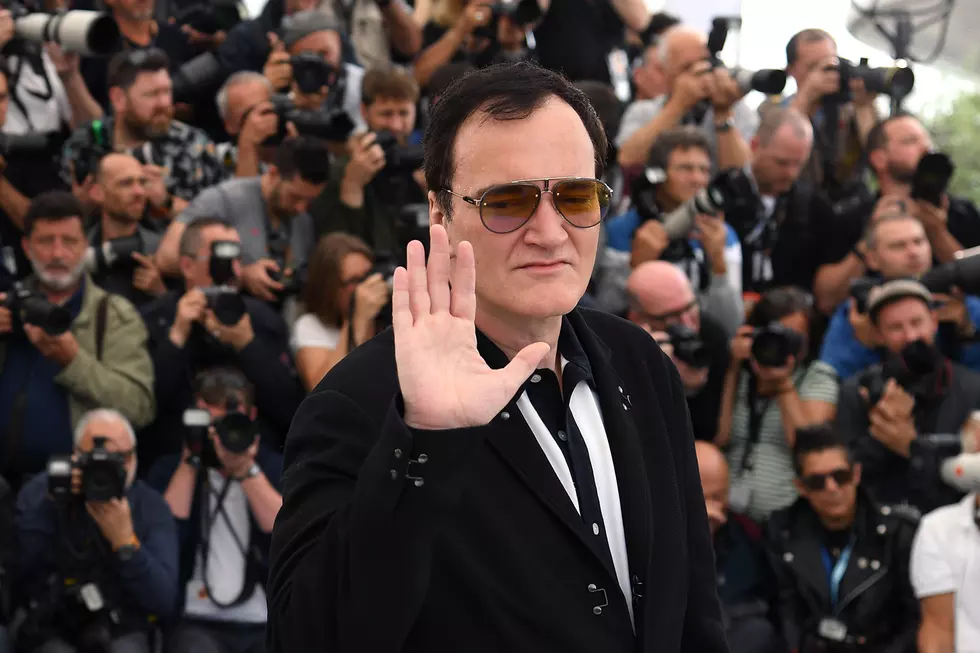 Quentin Tarantino Considering 'End of the Road' on Film Career
Pascal Le Segretain, Getty Images
Quentin Tarantino has been near the top of the Hollywood film world for three decades now, but the director has a clear goal in mind for when he'd like to stop making movies, and that goal is inching closer.
In the past, Tarantino has stated he views 10 as a nice number to stop at, and with this summer's Once Upon a Time in Hollywood being his ninth film, that prophecy is coming closer.
Speaking with GQ, Tarantino appears ready to stick to his guns, stating, "I think when it comes to theatrical movies, I've come to the end of the road. I see myself writing film books and starting to write theatre, so I'll still be creative. I just think I've given all I have to give to movies."
In the same article, his latest film's star Brad Pitt was asked about the edict, stating, "No, I don't think he's bluffing at all. I think he's dead serious. And I kind of openly lament that to him, but he understands the math of when he feels like directors start falling off their game. But he has other plans and we're not going to have to say goodbye for a long time."
Once Upon a Time in Hollywood has been viewed as Tarantino's love letter to the Hollywood era he grew up with and early discussion on the film has been glowing, which yielded the question of if he considered stopping at nine with this as his crowning achievement.
"If it's really well received, maybe I won't go to 10," stated Tarantino. "Maybe I'll stop right now! Maybe I'll stop while I'm ahead. We'll see."
The director's career got off to a great start with 1992's Reservoir Dogs, followed by the breakout commercial success of Pulp Fiction in 1994. Though he's counting nine films as solely his, Tarantino has also had a hand co-directing a segment of Four Rooms, while also taking on part of Grindhouse, known as Death Proof. He's also listed as a special guest director for Sin City. Tarantino is rumored to be involved in an upcoming Star Trek movie as well.
Once Upon a Time in Hollywood opens July 26, starring Pitt and Leonardo DiCaprio, alongside Margot Robbie, Al Pacino, Kurt Russell, Timothy Olymphant, Dakota Fanning, Margaret Cho, Luke Perry, Damian Lewis, Emile Hirsch, Rumer Willis and more.
Once Upon a Time in Hollywood Trailer