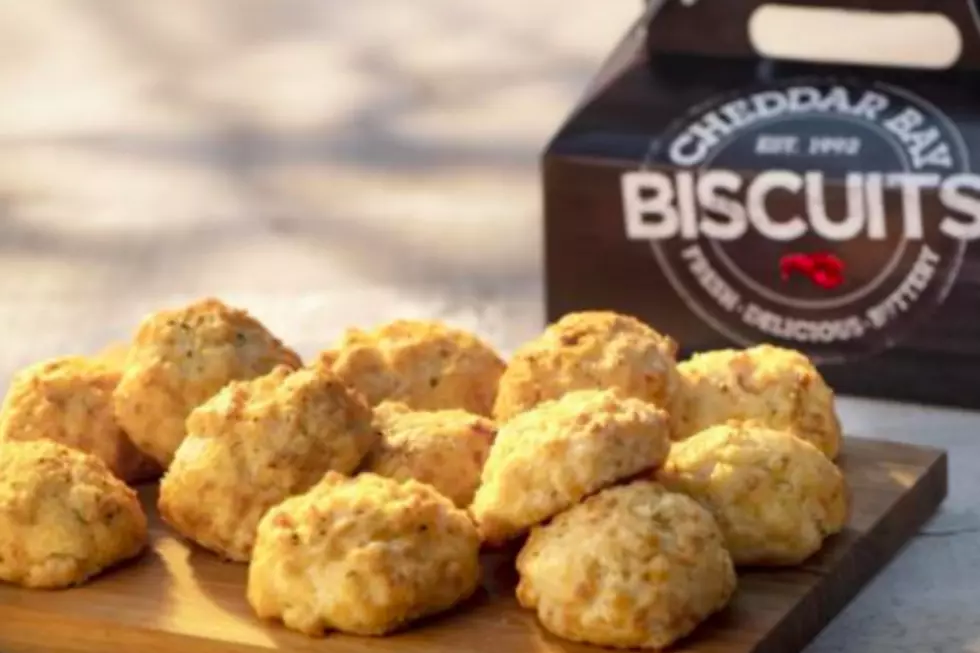 Is There a Limit on Red Lobster Cheddar Bay Biscuits?
RedLobster.com
Enter your number to get our free mobile app
Editor's Note: This story has been updated to reflect that Red Lobster's Cheddar Bay Biscuit policy has not changed. 
A line of text on Red Lobster's website has us wondering if Red Lobster has a new Cheddar Bay Biscuit policy.
Look at the note at the top of this entree...
"Every entree comes with two warm Cheddar Bay Biscuits!"
Of course, Red Lobster has delicious seafood and even tastier adult beverages, but let's be honest, it's the biscuits that you bring in. Those warms, flaky, perfectly seasoned, Cheddar Bay Biscuits that you will eat way too many of forcing you to ask for a box at the end of the meal.
As it turns out, Red Lobster is still offering unlimited biscuits to dine-in customers. The two biscuit per order limit is for carry out and delivery orders only. This is actually not a new policy, but the formatting on the menu page has led to some confusion.
We received the following statement from Red Lobster:
"We want to set the record straight. Despite rumors to the contrary, Red Lobster's Cheddar Bay Biscuits are in fact unlimited for our dine-in guests. Obviously, due to the nature of To Go and delivery orders, there is a limit to how many we include in the bag, which is two per entrée with the option to add more to your order for a small fee."
Don't forget you can buy a dozen Cheddar Bay Biscuits for $4.79 or a half dozen for $2.79. Better yet, buy the Red Lobster Cheddar Bay Biscuits mix from Walmart for a couple of bucks.
---
JB Love is ½ of  Q98.5's Lil Zim & JB In The Morning, weekday mornings from 5:00 a.m. to 10 a.m. Follow him on Twitter, Instagram.