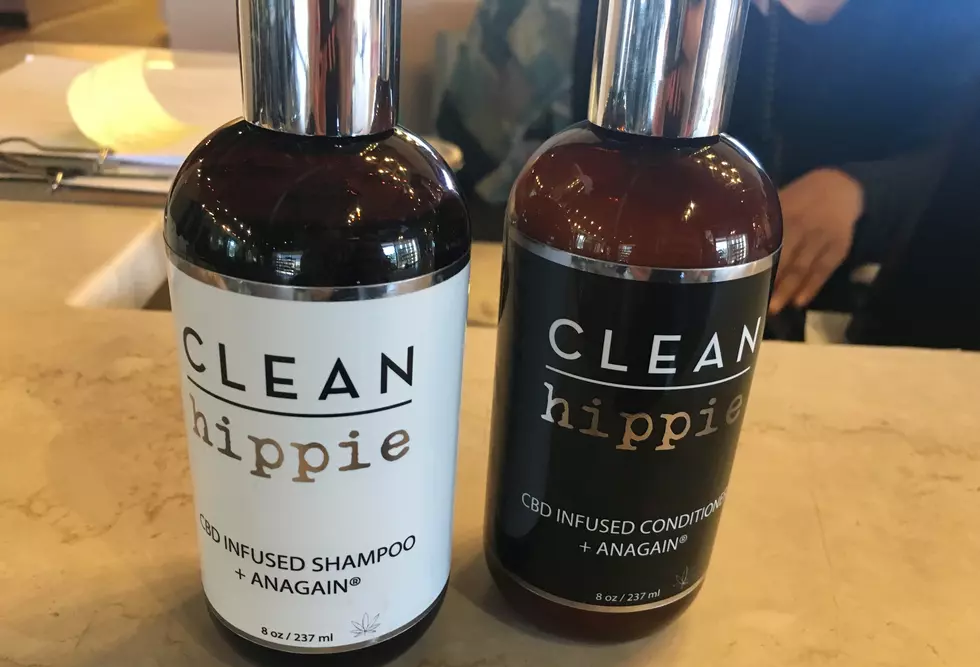 Rockford Make-up Guru Drops Stateline's 1st CBD Shampoo Line
TSM
You know her for her make-up and eyelash skills, but now Rachel Danielle is taking over the shampoo world too.
Let me tell you about Rachel.
She is a bad ass business owner in Rockford and a mom to a cutie toddler. And clearly she's beautiful.
Which of course makes sense as she is a beauty guru and spends most of her time making women in Rockford look beautiful as well, me included at least once a week for Good Day Stateline.
So she has her make-up skills and she sells eyelash strips that you can buy and wear and get your lashes looking as good as hers.
And now we can all have her clean, shiny hair too because she just developed her own line of Shampoo and Conditioner infused with CBD oil.
Clean Hippie is available at The Hemp Center, The Bubblehive and The Experience Spa or you can follow Clean Hippie on IG and get all the deets through a message.
Rachel says shampoo like this will keep your hair healthy and shiny and it will GROW! And you know what... I've always been envious of her beautiful hair since I met her but since she started using this shampoo the shine on her head has been insanely extra gorgeous.