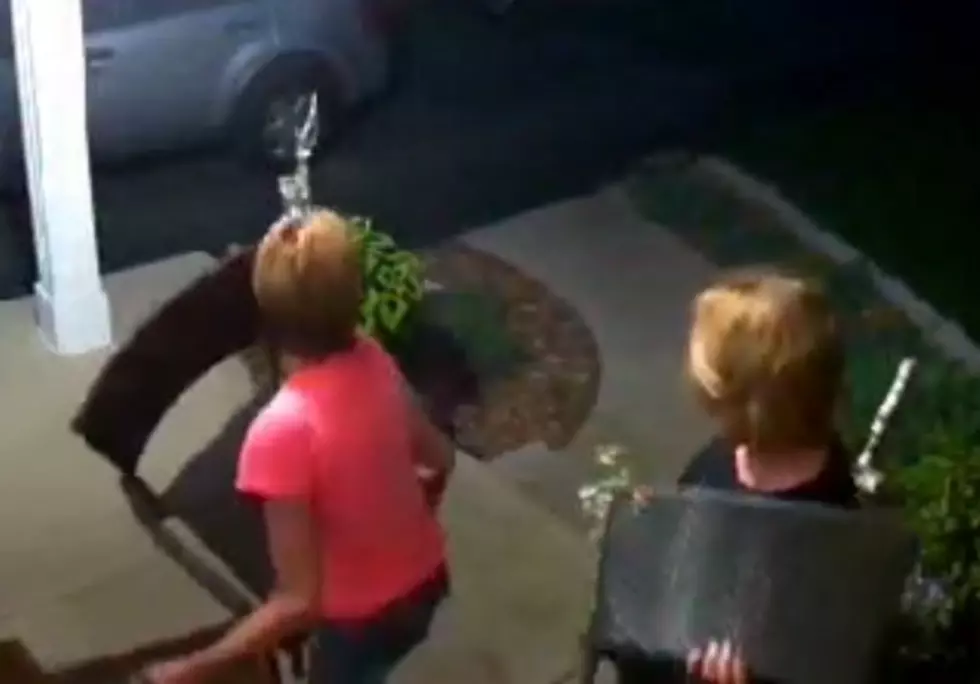 Rockford Woman Needs Your Help Identifying 'The Old Lady Porch Bandits'
Jordan Mack Bates via Facebook
Imagine for a moment that it's a warm summer day; you've taken up residence on your patio where you have an ice cold drink in your hand, a breeze through your hair and you're feet kicked up on a wicker foot stool. It's the perfect Saturday afternoon.
Your patio is your sanctuary; a tiny slice of heaven where you can relax with your friends, a good book, or even take a nap.
Now, imagine if someone took that all away from you.  In the middle of the night, your cute little set up- chairs, table; even flowers,  gets stolen by savage 'old lady porch bandits."
That's precisely what happened to Jordan Bates, who just happened to catch the bandits in the act with a security camera; the only issue is, she doesn't know who they are.  Do you?
Jordan sent a copy of this footage to WREX, and all she needs is your help identifying these crooks.
Anyone with information is asked to call Rockford Police at (815) 966-2900.
Bonus Video