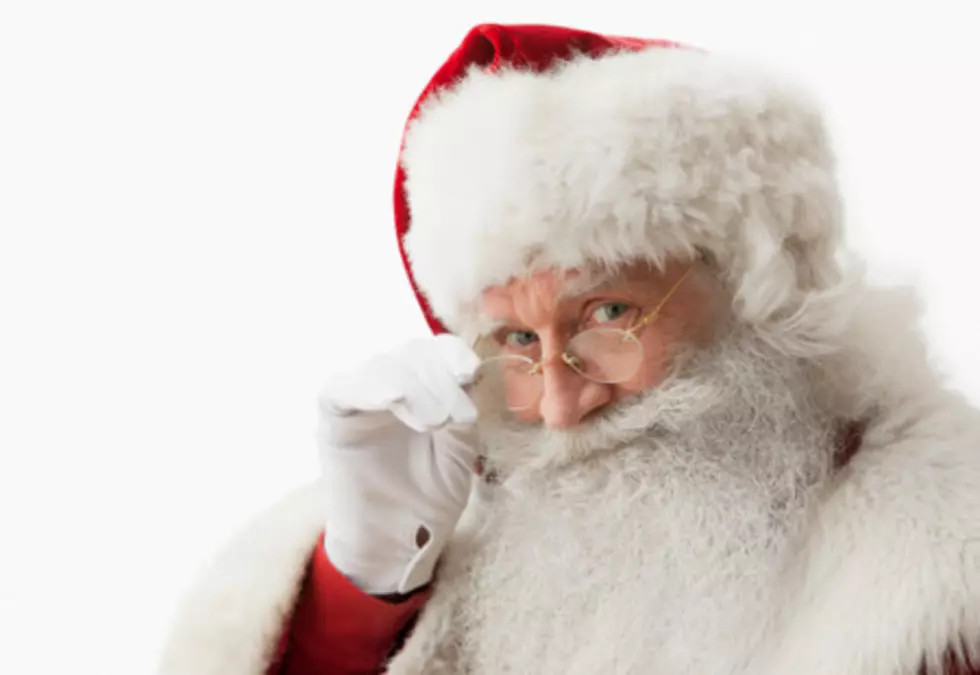 Santa Will Be Socially-Distanced at CherryVale Mall This Year
Kmonroe2, ThinkStock
Since this whole COVID-19 pandemic began, I have only been to the CherryVale Mall twice. Each time I had a specific purpose for being there,  and I was in and out as fast as possible. It's not that I hate the mall, I'm just trying to do my part to limit the spread of COVID-19.
I also happen to be one of those people that has completely fast forwarded past Thanksgiving and am totally focused on Christmas. I have already begun shopping, and I am already thinking about what traditions my family will, or won't, be able to enjoy this year.
As a family with young kids, the annual visit to Santa Claus is something we are zeroed in on this year. Primarily, will we be able to get our traditional Santa pic?
I can tell you this much, if taking a pic with Santa at the CherryVale Mall is one of the top items on your holiday to-do list, you WILL be able to do that this year, BUT your experience will be quite different.
In person visits will still be available, but you will have to reserve a special time to see Santa. These visits will be contactless, and hand sanitizing stations will also be available.

Face masks are required to visit Santa for children age 2 and up as well as adults, so remember to bring your festive holiday mask or face covering.
Along with making a reservation for an in-person meet with Santa, digital options will be available to families who prefer to visit Santa from the safety of their own home this year. These digital options include a Story Time With Santa, and even a live Zoom call with the jolly old elf himself! (Click here for more info on digital options).
Now for the most important news of all...when does Santa arrive at the CherryVale Mall?!? Families will be able to visit Santa at Center Court of the CherryVale Mall starting Friday, November 27 through Tuesday, December 24 from 11 a.m. to 8 p.m. Monday - Saturday, and from Noon to 6 p.m. on Sundays.
Make a reservation for your in-person visit with Santa Claus now, here.
Catch Lil Zim on 'Q98.5 Mornings with Lil Zim & JB' on Q98.5 from 6:00 a.m. to 10 a.m. Follow her on Twitter, Instagram, and  Facebook
KEEP READING: 10 classic board games that will take you way back