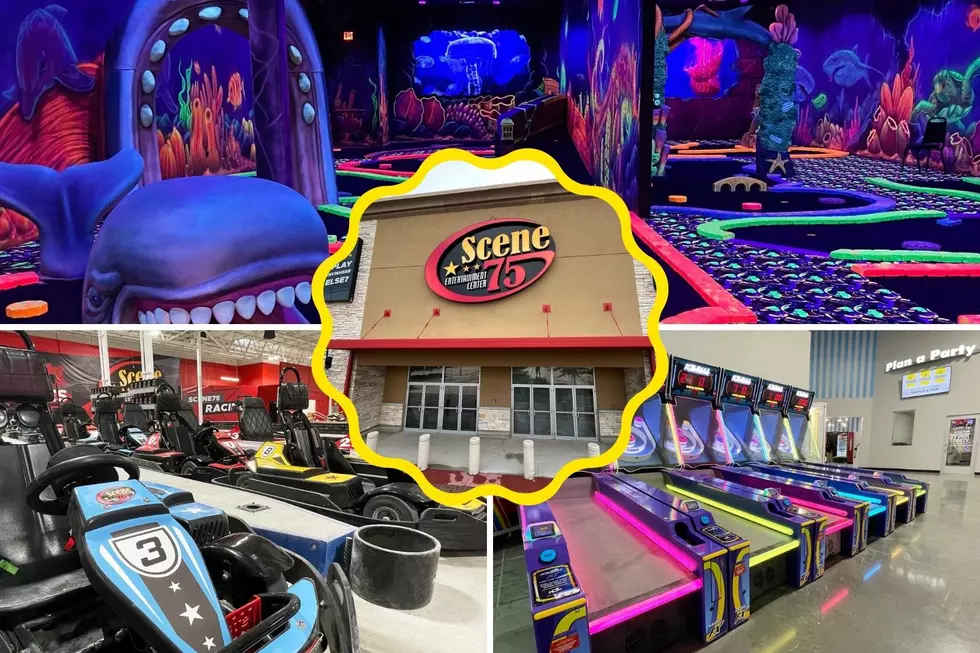 #1 Indoor Entertainment Center In The World Officially Opened In Illinois
Scene75 on FB
If you didn't hear before in a recent story, the place where you can play endless arcade games and enjoy an entire day of fun with your fam just opened in Romeoville, Illinois.
With over 135,000 square feet of entertainment, there's bound to be something you and everyone in your party will enjoy!  It's like Dave & Buster's and Putt Shack, but on a much bigger scale.
Back in June, Scene75 announced they'd be opening sometime in August of this year and they actually kept their promise this time!
SCENE75 INDOOR ENTERTAINMENT CENTER
"Scene75 is home to 14 outstanding attractions including go-karts, a roller coaster and a drop tower and more!"
Scene75 just opened on August 19th at 460 S Weber Rd, Romeoville.  Everybody was anticipating the grand opening forever and it's finally here!
First off, the glow in the dark mini putt has my heart.  I remember when I was younger and mini putt was the best thing ever.  The nostalgia!
Laser tag anyone?!  This has to be the coolest, most entertaining place I've seen lately.  Adults, kids, and everybody in between can enjoy a competitive game of laser tag in the dark!
It's a 2-story laser tag area that holds 40 people.  Imagine you and 39 friends doing this, that'd be sooooo epic!
If you didn't think indoor rollercoasters were still around, think again.
With a spinning two-story drop tower and other rollercoasters to try out, you'll have an amazing time exploring this place!
Let me put it into perspective for you, this is how tall the drop tower rollercoaster is.  I've never been a big rollercoaster, thrill-seeking person, but I might have to test this out at least once.
One of my favorite things about arcades?  There's ALWAYS skee ball!  My mom always gave me and my sisters money to play skee ball and yes, I won every time.
Maybe it's just me, but I would be so tempted to try every single skee ball machine, easily where I'd spend all my money haha.
If you're not feeling any of the arcade games, which there are over 150 to play, maybe you're more of a "fast lane" type of person.
Scene75's electric go karts so superrrr fast!  A friendly race never hurt nobody.  They even have a full-service bar, food court, and sweet shop to browse.  So much to do!
Their hours do vary, they're open:
Wednesdays & Thursdays from 3-9pm, Fridays 11am-11pm, Saturdays 10am-11pm, Sundays 11am-9pm, and closed on Mondays & Tuesdays.
This entertainment center is also a great place to release some energy.  Your little ones will have a blast at the bouncy houses, then probably take a long, well-needed nap afterwards.
If you're interested in visiting Scene75, visit their website for additional information on private birthday parties, best days to visit, and discover all the entertainment they have to offer inside the world's largest indoor entertainment center.
Illinois Airbnb's Basement Arcade is a Gamer's Paradise
This is QUITE the game selection.
INSIDE THE ARCADE HOUSE IN ILLINOIS