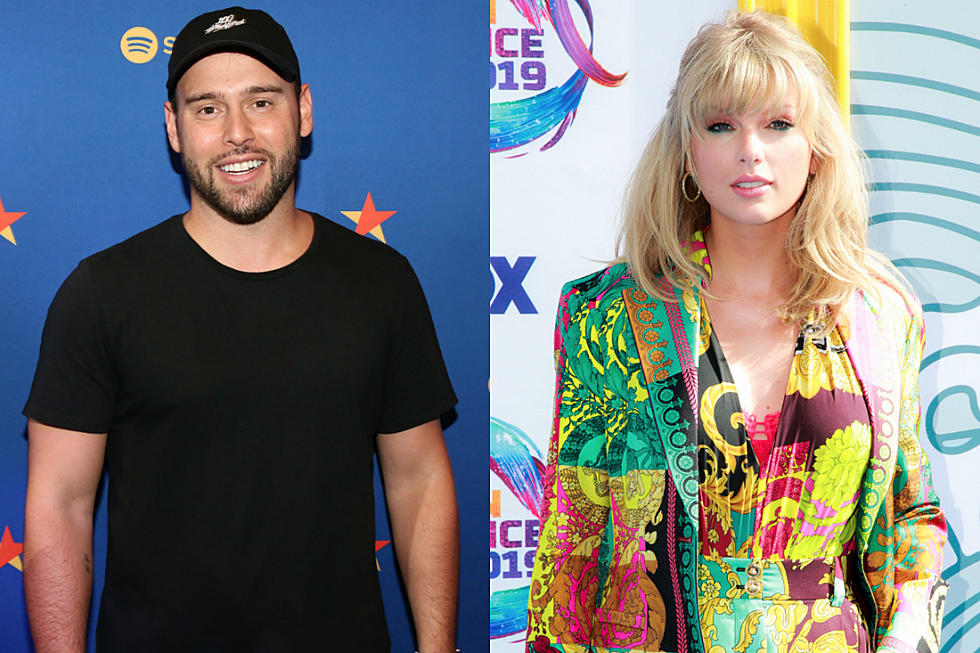 Scooter Braun Congratulates Taylor Swift on 'Brilliant' Album 'Lover' Following Feud
Terry Wyatt/Rich Fury, Getty Images
Early Friday morning (August 23), the music manager offered an olive branch to Swift after he took to Twitter to congratulate the pop star on a job well done. He called the album and her entire campaign "brilliant," as well as acknowledged that being supportive is the "healthier" option following their public and very polarizing feud.
"Regardless of what has been said the truth is you don't make big bets unless you are a believer and always have been. Brilliant album with #Lover. Congrats @taylorswift13," Braun tweeted.
"Supporting was always the healthier option 😊 #brilliantalbum #brilliantcampaign congrats," he added.
At the time, the "You Need to Calm Down" singer posted a scathing letter on Tumblr, calling the deal the "worst-case scenario" and accusing Braun of "incessant, manipulative bullying." Swift also revealed she was never given the opportunity to buy back her own master recordings before the sale.
"For years I asked, pleaded for a chance to own my own work," she wrote. "Instead I was given an opportunity to sign back up to Big Machine Records and 'earn' one album back at a time, one for every new one I turned in. I walked away because I knew once I signed that contract, Scott Borchetta would sell the label, thereby selling me and my future."
Celebrities Who Have Feuded With Taylor Swift