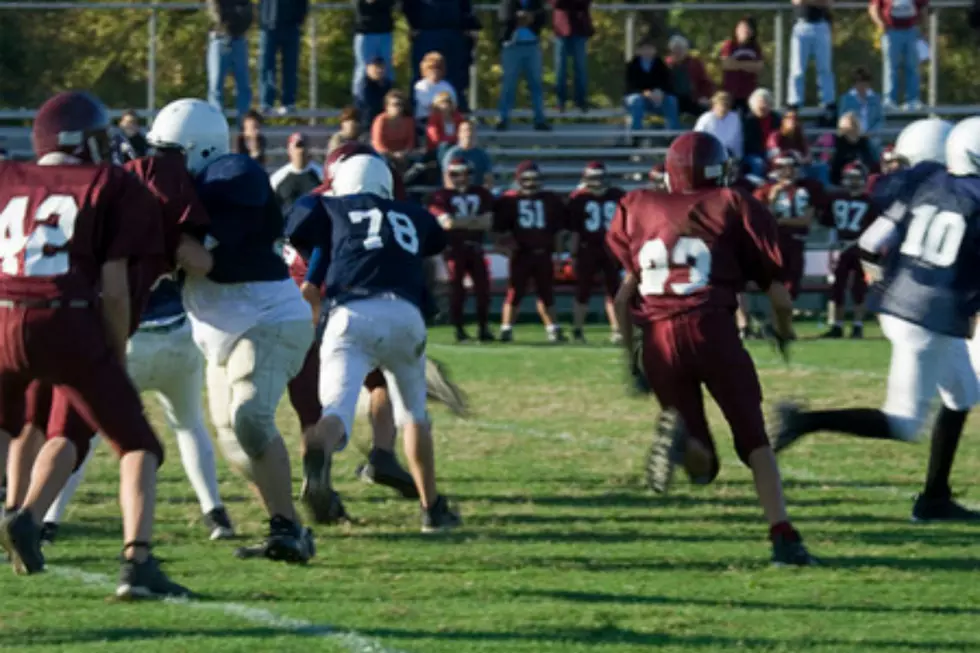 Should Tackle Football Be Banned for Kids Under 12 in Illinois?
Thinkstock
For any parent who has a little boy or girl who dreams of becoming a pro athlete some day, you know how much time, energy and money goes into making that dream a reality.
And in most cases, to make that dream come true, you typically start them early at whatever it is they want to do, no matter what sport it is.
But how early is too early and what are the risks involved?
Those are probably some of the questions that were being asked when Illinois lawmakers, former NFL players and physicians asked when they put together the Dave Duerson Act.
According to NBC Chicago, the proposed legislation, named after the former Bears player who took his own life in 2011, will call for tackle football to be banned for kids 12 and under in the state of Illinois.
The hope is to reduce head injuries and call for new protections for youth football; ultimately preventing further suffering and potential suicides like Duerson's, from chronic traumatic encephalopathy, or CTE- a crippling brain disease that's been linked to repeated blows to the head.
It seems that parents are split right down the middle when it comes to what side of the argument they're on. Some say that it's simply not safe for kids to play until they're at least 18, despite the improvements to safety equipment; and other parents are opposed, saying that the government shouldn't be telling them when their kids should be allowed to play certain sports.
Catch Mandy James on "The Steve Shannon Show with Mandy James" on 97 ZOK from 5:30 a.m. to 10 a.m. Follow her on Twitter, Instagram and Facebook.
Bonus Video