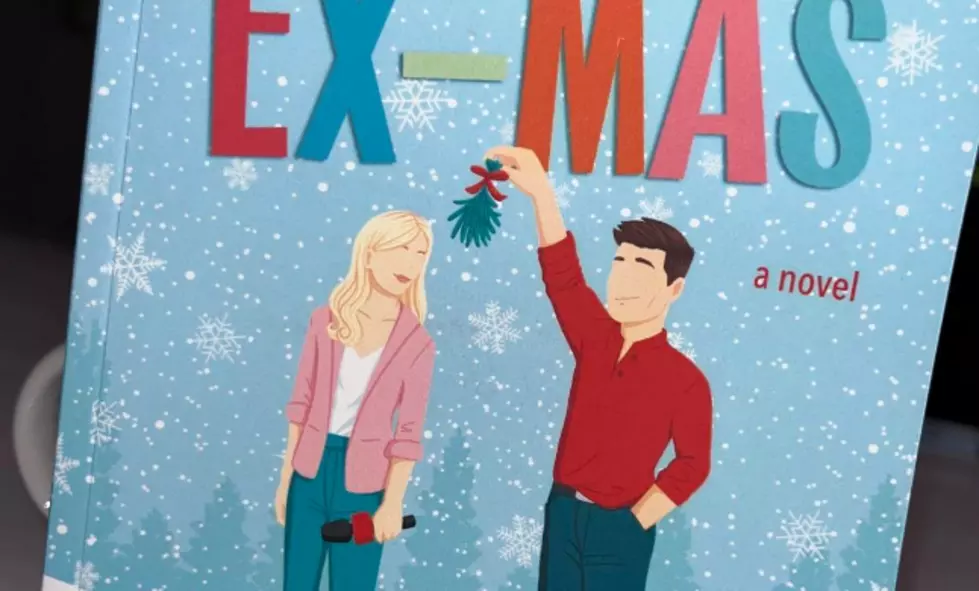 Small Town Christmas Novelist Based her Latest Book on Illinois TV Show
TSM
Forget watching Christmas movies, this year it's time to read a Christmas book and we've found the perfect one.
There's something special about the way a book can transport you into another world.
Sure you might be sitting in a waiting room, or on the bus... or on the treadmill (maybe that's just me...) but two minutes into the book your mind is off in Pleasant Valley, Illinois waiting to find out if Max and Marin get back together.
I'm getting ahead of myself, but here's the backstory:
'Merry Ex-Mas' is the latest novel from Courtney Walsh. Courtney lives in Dixon and this is her 17th book! Not only does she write novels, but she's also half of The Studio team. She and her husband write and produce musicals here in Rockford, remember Girls of Summer about the Rockford Peaches? That was Courtney!
This time around her Christmas novel isn't about Rockford, but it was partly inspired by her first trip to the set of Good Day Stateline in 2020.
She told me after she stopped by that summer she was already on her way to create a story where the main character has a job like I do, hosting GDS. Well, in Marin's case (Marin is the main character of the book), she's hoping to have my job.
And after deciding that the best way to win the job is to go home for the holidays, she's surprised to find her ex-boyfriend staying with her family for Christmas.

I'm telling you, this book is great! Let me know if you pick it up!
LOOK: See what Christmas was like the year you were born
Snowman's Reindeer Farm, in Canton, Illinois, is Full of Christmas Magic
Snowman's Reindeer Farm is a prime spot to experience the magic of Christmas in Illinois.