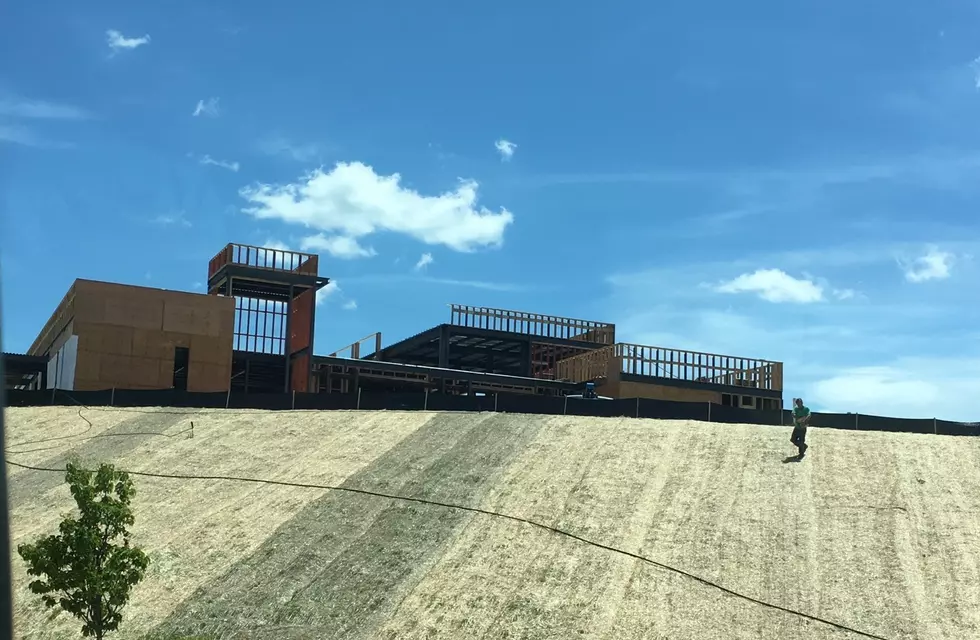 Something's Brewing On Beloit's Gateway Boulevard
Eric Boyer;Susan Tyler;Townsquaremedia
This building sitting high a top the hill on Gateway Boulevard sits the framework for Beloit's newest brewery.
Yep that's right, coming very soon we can all indulge on the beers from G5 Brewing Company.
The brewery will not only offer a variety of lagers, India Pal Ales, stouts, ales and porters but it will also offer tasty food to wash them all down with.
The Beloit city council approved for the brewery to have a "restaurant, outdoor seating and a patio area."
The menu is "currently being drafted, and more information will be available closer to the opening date, according to the website" g5brewing.net
The targeted date of the breweries opening is set for this month of July, however looking at the picture above I'm thinking it might be a bit longer than that. My estimated guess id that for sure we'll be seeing activity form this new brewery by fall.
They are accepting applications right now as the "The brewery and restaurant is projected to employ 50 to 70 full-time workers.
To learn more or to apply visit their website here.