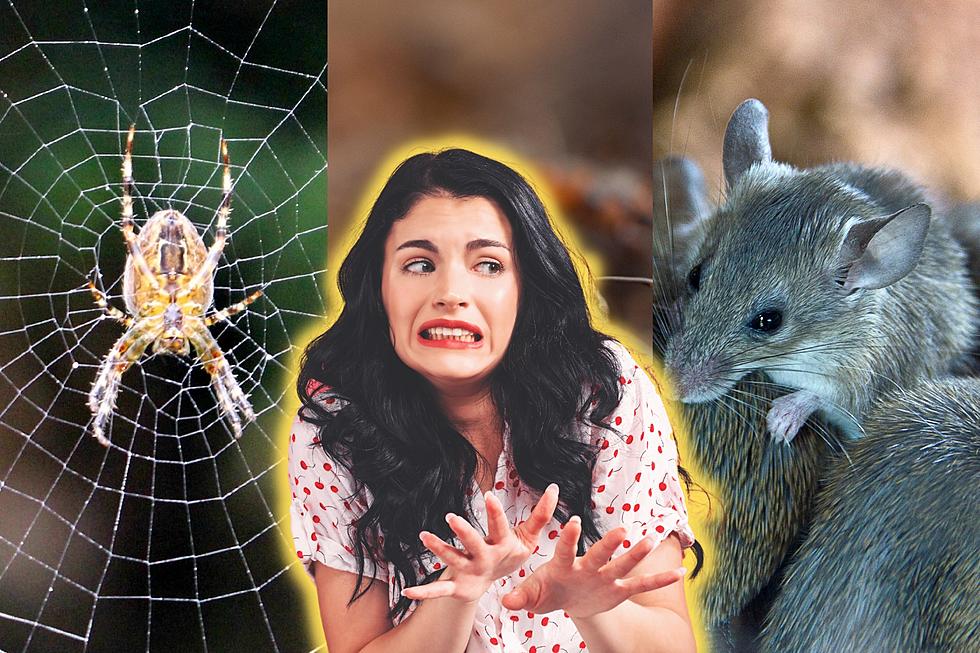 8 Most Common Spring Pests You'll Find In Illinois
Canva
Illinois is known for its fluctuating weather conditions, which makes the Prairie State a hospitable hideout for tons of pests.
From crawling insects to flying creatures, you'll probably spot a few of these pests around your home as winter transitions into spring.
8 of the most common pests you'll find in Illinois this spring
Box Elder Bugs - I can't stand these.  They love to sunbathe wherever they can find warmth in your home.  They're pretty harmless and enjoy hanging out in windowsills, siding, and screens.
Japanese Beetles - They're an invasive species you need to watch out for.  They can destroy your flowers, trees and shrubs, fruits and vegetables, field crops and turf.  If you have a garden,  be on the lookout!
Mice - As weather starts to warm in the springtime, mice are way more active.  They can damage your homes and typically live in wall voids.  My cat caught a few mice already in my apartment and I'm sure there are more where they came from!
Ticks - Before jumping in the leaf mound you raked together, be aware ticks can hide in them.  Plus, they can be found in tall grass, bushes, and especially hiking trails if you go with your doggos!
Ants - Houston, we have an ant problem! They can really be hard to get rid of... if they're in your house, good luck! Make sure no food is left out in your kitchen because sugar ants do love their sweets.
Spiders - Spring is the perfect time to lay eggs for spiders.  Always dust your ceiling for any spiderwebs that may have "magically" formed while you were sleeping.
Wasps - The most common types you'll see are yellowjackets, hornets, and paper wasps.  Though most are seeking pollen, if you disturb their flow you might just get stung.
Mosquitoes - The only thing I really don't look forward to when spring and summer hit at the mosquitoes.  I'm severely allergic and get welts on my legs the size of golf balls if I get bit. Get that bug spray repellant ready!
If you live in Illinois, being aware of the common pests and taking preventative measures can help keep your home and garden pest-free!  Happy almost spring!
98 Photos From The Beautiful Anderson Japanese Gardens
Anderson Japanese Gardens, Rockford, scenic
This Abandoned Illinois Animal Hospital Is Littered with A Whole Lot of Strange
This animal hospital has sat deserted since at least the early 2000s.