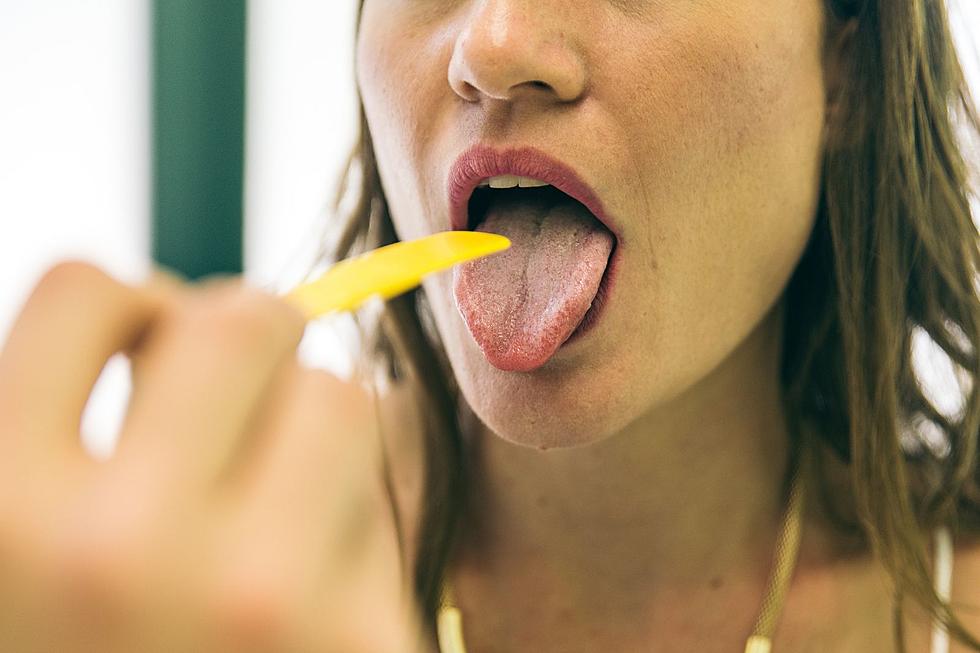 Surge Of Dangerous Bacterial Infection Spreading Across Illinois
Canva
As temperatures drop in Illinois, 'tis the season for all sorts of illnesses to spread rapidly across the state.
I tried my hardest not to get sick before the end of the year, but over the last week I've felt extremely fatigued, had a gnarly fever, chills, nausea, and an extremely scratchy throat I couldn't seem to get away from.
What do ya know, I caught strep and I don't wish this infection on anybody.
After going to the doctor, they told me they've seen a rise in strep, the flu, common viruses, and everything you could possibly think of.  Strep seems to be the most popular illness amongst patients.
Fever
Pain when swallowing
Sore throat that can start very quickly and may look red
Red and swollen tonsils
White patches or streaks of pus on the tonsils
Swollen lymph nodes in the front of the neck
I had all of these symptoms and my fever hit over 101 when I was at the doctor's office.
If your throat is in excruciating pain or you have trouble breathing properly, don't hesitate to make a trip to the ER.  I had to and I'm so glad I did before it got worse.
Related: There's a New Covid Variant Spreading Across Illinois
Now, how do you get strep throat?
When someone is infected with strep, you can catch it from them sneezing, coughing, or sharing food or drinks.  It's really easy to contract.
"You can also pick up the bacteria from a doorknob or other surface and transfer them to your nose, mouth or eyes." [mayoclinic]
I'm no doctor, but I wouldn't suggest waiting it out until your throat gets really infected.  You could damage your throat, vocal chords, or even your hearing.
How should you treat strep throat?
Oral antibiotics like penicillin, amoxicillin, cephalexin, or azithromycin are commonly used.  If you still have pain and a fever, take some ibuprofen, too!  That helped me tremendously.
Hopefully, you don't get sick this flu and cold season, but it's bound to happen with the rise of illnesses throughout Illinois.  Happy healing!
Photos From Rockford IceHogs Last Home Game For 2021 Season
Photo From Rockford IceHogs Last Home Game For 2021 Season
Gallery Credit: Double T from 96.7 The Eagle
27 Best Places for Hot Soup on a Cold Day in Illinois
Looking for the best soup in Illinois? Look no further. These 27 places have the best soup reviews in the entire state.
Gallery Credit: JB Love