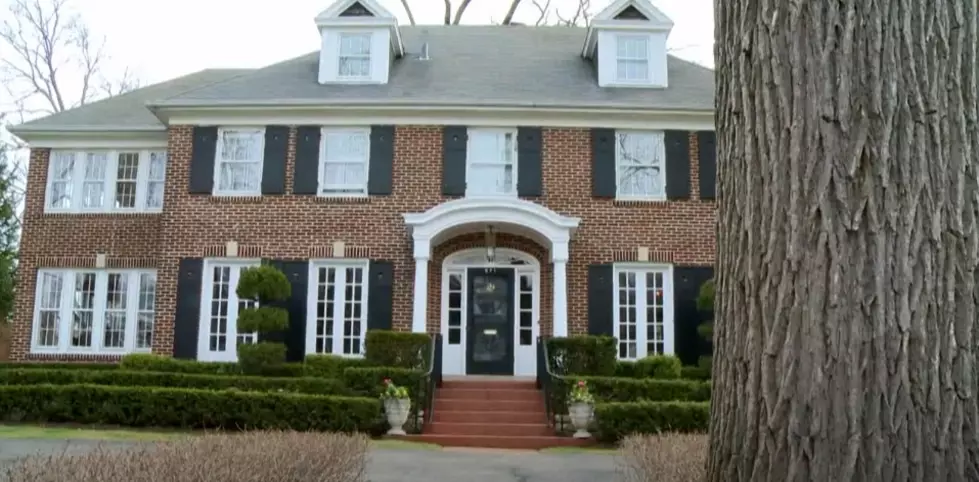 Take A Look Inside Winnetka's 'Home Alone' House
Marissa Hopkins via YouTube
Nearly 30 years after its initial release, Home Alone remains one of the most beloved films of all time.
It's not only a great Christmas flick, but it's just an excellent movie.
My five-year-old son has watched the original Home Alone so many times in the past few months, "Keep the change, ya filthy animal" is mentioned almost daily.
Home Alone made Macauly Culkin a star and the house that was the centerpiece of the film became iconic.
Almost immediately, tourists began flocking to 671 Lincoln Avenue, hoping to capture a little movie magic of their own—and giving little thought to the Abendshien family, who actually lived there.
Situated in Winnetka, about 90 minutes from Rockford, the Home Alone house doesn't look like you remember it from back in 1990.
Not that you would expect that wallpaper to still be on the walls 30 years later, but there are still some things that you'll see in the video, look just like they did way back when.
The video is from 2012 when realtor Marissa Hopkins was selling the home.
As soon as Marissa takes viewers through the main door, which doesn't scald her palm (because, as she notes, the owners are expecting her), you can see the staircase Kevin sledded down before shooting out of the main door and into the front yard. The foyer and stairs look almost identical to how they appeared in the movie over 20 years earlier.
Have you been to the Home Alone house? I've never been before, but thinking about it now, I wonder if my five-year-old son would like to take a trip out there this weekend.
Enter your number to get our free mobile app
Six Flags Holiday in the Park Drive-Thru Experience
Sweet Lenny is the brand manager of 97ZOK, Q98.5, and Operations Manager for Townsquare Media Rockford. Catch him afternoons 3 to 7 on 97ZOK. Follow him on Twitter, Instagram, and like his page on Facebook.