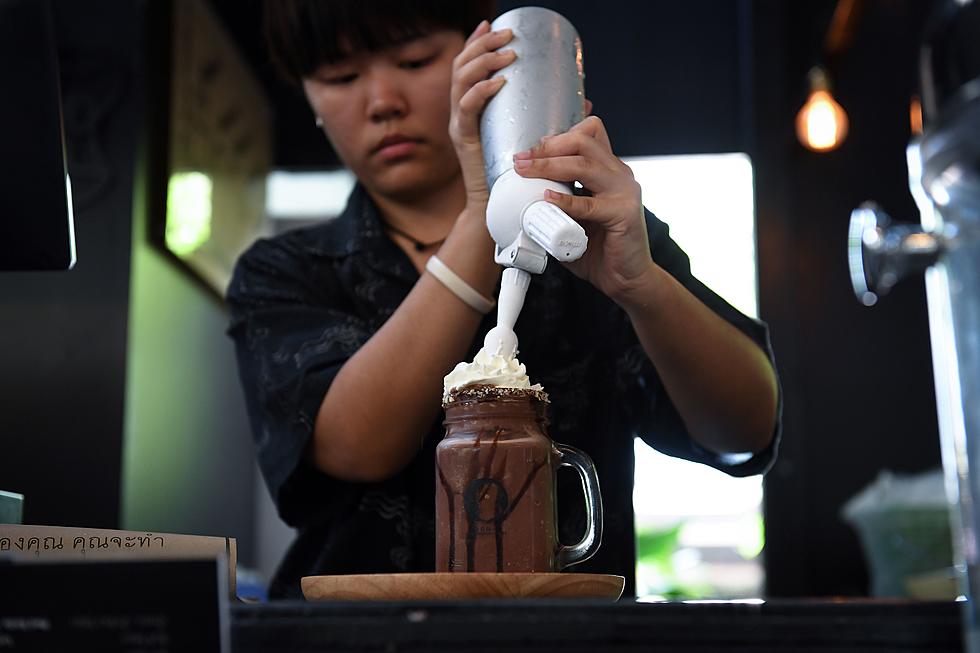 Here are the 10 Best Milkshakes in Illinois According to Yelp!
AFP via Getty Images
Milkshake season is here, but who's whipping up the best shake in Illinois? We asked Yelp! for a little help, and we have your top ten list. 
We're getting really close to the 4th of July, which is a big deal. Not only is it Independance Day, but it's also when you realize that summer is basically half over and you better add some summer fun to your to-do list!
One of the most summery things you can do is go on a milkshake crawl.
Doesn't that sound fun?
How Do You Go on a Milkshake Crawl?
I'm glad you asked. A milkshake crawl is basically like a bar crawl, you pop between different milkshake hot spots and try a shake at each place.
You might want to order just one shake for your group if you're actually intending to try all ten, but if you do please report back!
Illinois' Top Ten Milkshakes According to Yelp!
In order to go on a crawl, you have to have a list of spots to visit. Yelp! helped out here, with the top ten milkshakes in Illinois.
JoJo's Shake Bar - River North (23 W Hubbard Street, Chicago)
Rico Anytoji (6111 Roosevelt Rd, Cicero)
Drop - Dessert Lounge (851 W Belmont, Chicago)
Dulce Miami Cafe (3101 S 49th Ave, Cicero)
Brown Cow Ice Cream Parlor (7347 Madison St, Forest Park)
26th Street Sugar Shack (630 W 26th Street, Chicago)
Vaca's Creamery (1436 W Blackhawk St, Chicago)
Munchiez (1803 W 95th Street, Chicago)
Rita's Italian Ice & Frozen Custard (5940 N Lincoln Ave, Chicago)
Milkshake and Cookies (16122 Route 50, Plainfield)
I'm kind of surprised Milkshake and Cookies landed on that list being so far from Chicago, but maybe that means they are the best?
Have you visited any of these before? Who makes your favorite milkshake? Hit us up on Facebook on thru the app and let us know!
Outrageous Burgers & Bloody Marys at This Wisconsin Pub and Grill
If a tasty burger and a giant Bloody Mary sound like a perfect meal, this popular Wisconsin pub and grill is a bit of Heaven on Earth. You better bring friends!
LOOK: 20 American foods that raise eyebrows outside of the US
Stac



ker
compiled a list of 20 unusual and uniquely American foods that might raise eyebrows outside the U.S.