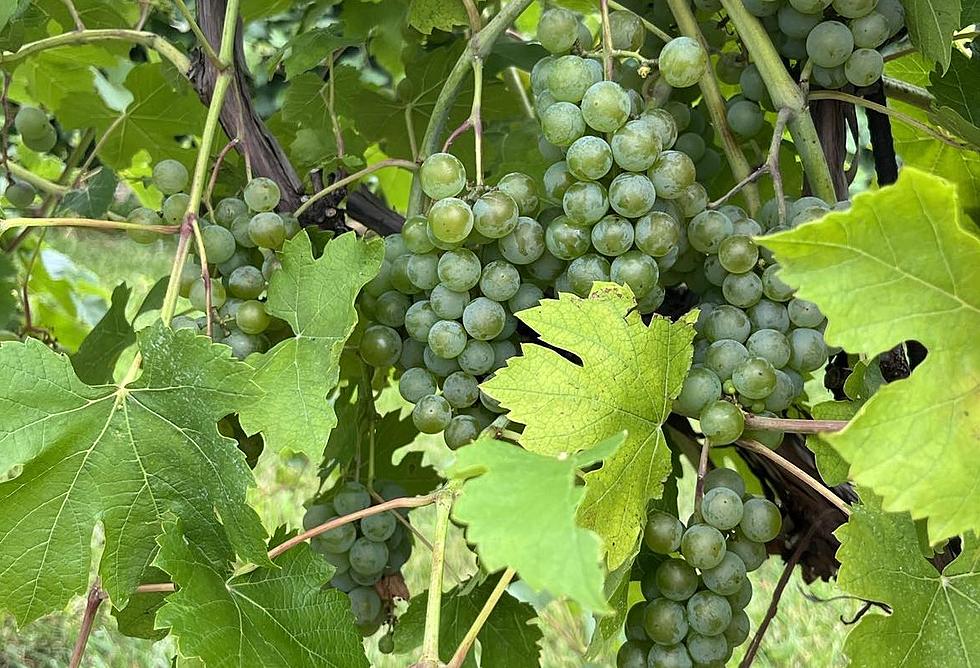 The Best White Wine on Earth Might Be From Small Illinois Winery
TSM
It's always a good time to try a new wine variety, especially when it might be the best wine you've ever had. 
We love fall for a ton of reason.
Halloween, pumpkins, flannel shirts, football, cool breezes paired with sunshine, and wine.
Yes, wine is best enjoyed in the fall.
Because, all wine varieties are actually supposed to be serves slightly chilled, and obviously in the fall, we're all 'slightly chilled.'
How do you feel about tasting the best white wine on Earth this fall?
Perhaps I haven't tasted every white wine on Earth to make this claim, but I've tasted more than my share and I do believe that Massbach Ridge Winery's 'Elizabeth,' variety should be nominated for the title.
What is the best white wine variety?
The Elizabeth wine from Massbach is described as 'soft, fruity wine made from Niagara grapes.'
The team at Massbach suggest you pair it with cheddar popcorn, but I think it pairs with almost anything, including a fall sunset.
I may have called in the best summer white when I tried it last week on Good Day Stateline, but I take the 'summer' part back. 
This could be the best white wine out there.
RELATED: Fall is Going Strong with Illinois Winery Perfect Fall Blend
Don't believe me? Try it for yourself. 
You can visit the winery at 8837 South Massbach Road in Elizabeth, Illinois, or you can visit their tasting room in Galena. 
What Are the Signature Drinks From Every State?
Highest-Rated Museums in Illinois, According to TripAdvisor
Stacker
compiled a list of the highest-rated museums in Illinois, according to Tripadvisor.