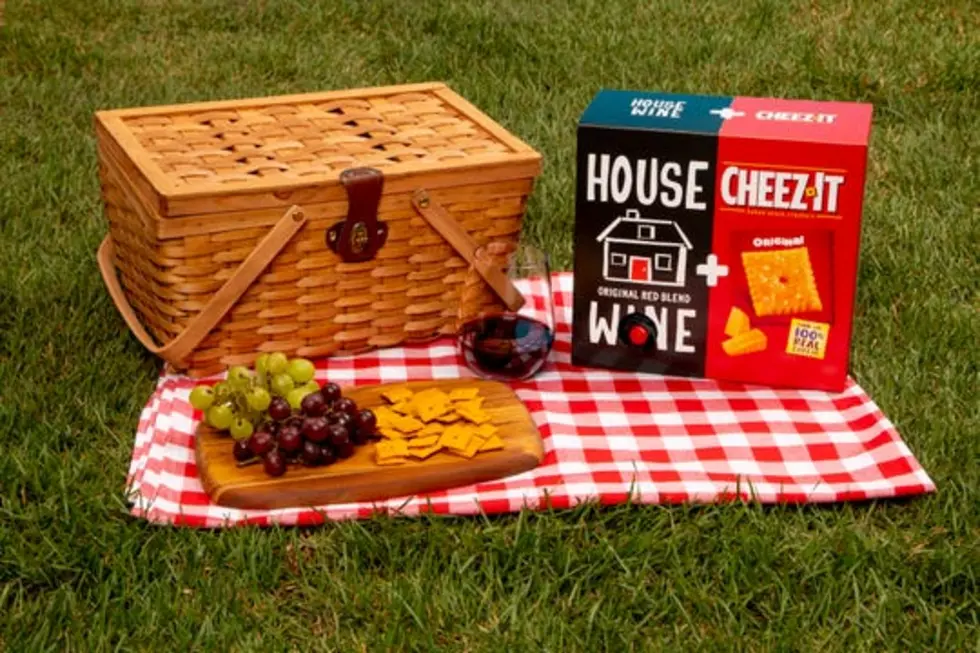 The Cheez-It Box Wine Combo Goes On Sale Today For A Limited Time
Kelloggs
Have you found yourself drinking a glass (or bottle) of wine and thought to yourself "a snack would be good right now?"
I've been there and I know plenty others who have too so someone over Kelloggs must have the same circle of friends and family as I because starting today, and only for a limited time, Cheez-It's will be sold side-to-side with House Wine in one box.
White Cheddar and Rose
Cheddar Jack and Cabernet Sauvignon
Zesty Cheddar Ranch and Malbec
Extra Toasty and Sauvignon Blanc
Duoz Sharp Cheddar/Parmesan and Chardonnay
Whichever one you like best, your snack plate dreams are coming true today and possibly, today only.
You can't buy the special Cheez-It's and wine combo in stores but you can order it online HERE.