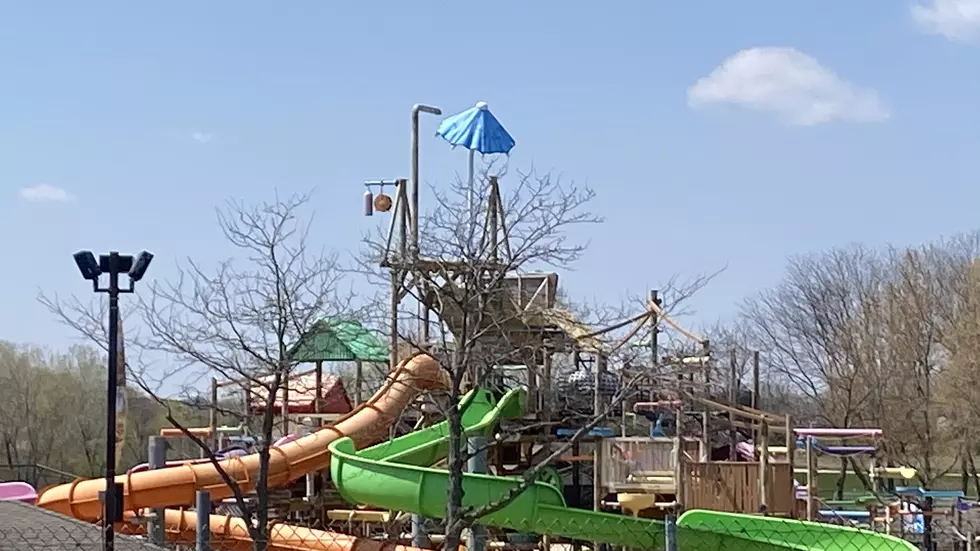 The View Along I-39 in Rockford Looks Weird Without the Giant Magic Water's Bucket
Townsquare Media
The other day I was approaching the I-90/E. State Street ramp as I do multiple times a week and it still looks weird. It looks weird without the clock, it looks weird without the hotel, it looks weird without the water park tubes, it looks weird as a deserted field. (Here's the latest Hard Rock Casino Rockford update, in case you're wondering what's up with that.) But, there was something else strange that I noticed nearby along I-39. Something from many Rockfordian's childhoods is missing.
Where's the Bucket?
In 2018, it was announced that Six Flags would be leasing and operating Magic Waters for 10 years with the option to extend that agreement over a span of decades. You can read the terms of the deal here. Along with the announcement, it was safe to assume changes would come along the way for what is now known as Six Flags Hurricane Harbor Rockford. There's already one new ride next to Screaming Lizard but where's the giant bucket that sits over Tiki Island? Before anyone launches an online campaign demanding the bucket to be returned, there is. a valid reason for it missing. Change.
Again, Do Not Panic.
Word is the bucket was purposely taken down but it will return. Maybe it will have a new color, maybe it will have a new design, but one thing is guaranteed, it will have a Six Flags Hurricane Habor Rockford logo proudly displayed for park-goers and I-90 travelers to see. The waterpark will open for the 2021 season on May, 29.
What Are They Now Former Rockford Music Venues
Photos of what replaced legendary music venues in Rockford.
JB Love is ½ of  Q98.5's Lil Zim & JB In The Morning, weekday mornings from 5:00 a.m. to 10 a.m. Follow him on Twitter, Instagram.