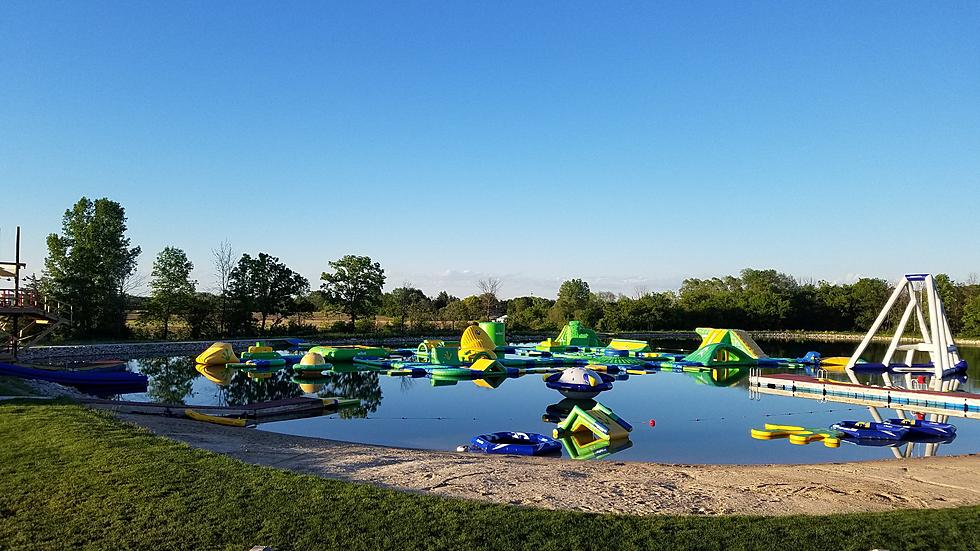 There's a Floating Water Park A Little Over 2 Hours From Rockford
Fondy Aqua Park via Facebook
Finding things to do with the family this summer is a little tougher than usual. You can't/don't want to fly. Traveling far from home might not be the best idea right now, so staycations seem to be the norm this summer. When it comes to staycations, I do have a question for you...does it still qualify as a staycation if you travel 2 hours to go to a water park with the family and don't stay the night there?
Anywho, my family owns a cabin not far from Fond du Lac, Wisconsin, and we have often driven by this sweet-looking floating water park on our travels to and from the cabin. I just drove by it again over the weekend, and decided I finally needed to know more about it with another staycation on the calendar in about a week.
This floating park of fun is officially called Fondy Aqua Park and is located at N5820 Co Rd D in Fond du Lac Wisconsin. It IS currently open to the public, and they have several different attractions and packages to choose from.
The Wibit Aqua Park with inflatables suitable for all ages
A Zoom Floom
Tropical Slide
Water rentals like kayaks and paddleboards
Fishing
Zip Line
Picnic Area
Beach
The Fondy Sports Park is also located next to the Aqua Park that has go-karts, mini-golf, batting cages and more, so I'm telling you, your family can have a full day of fun all in one spot.
Catch Lil Zim on 'Q98.5 Mornings with Lil Zim & JB' on Q98.5 from 6:00 a.m. to 10 a.m. Follow her on Twitter, Instagram, and Facebook
See the Must-Drive Roads in Every State