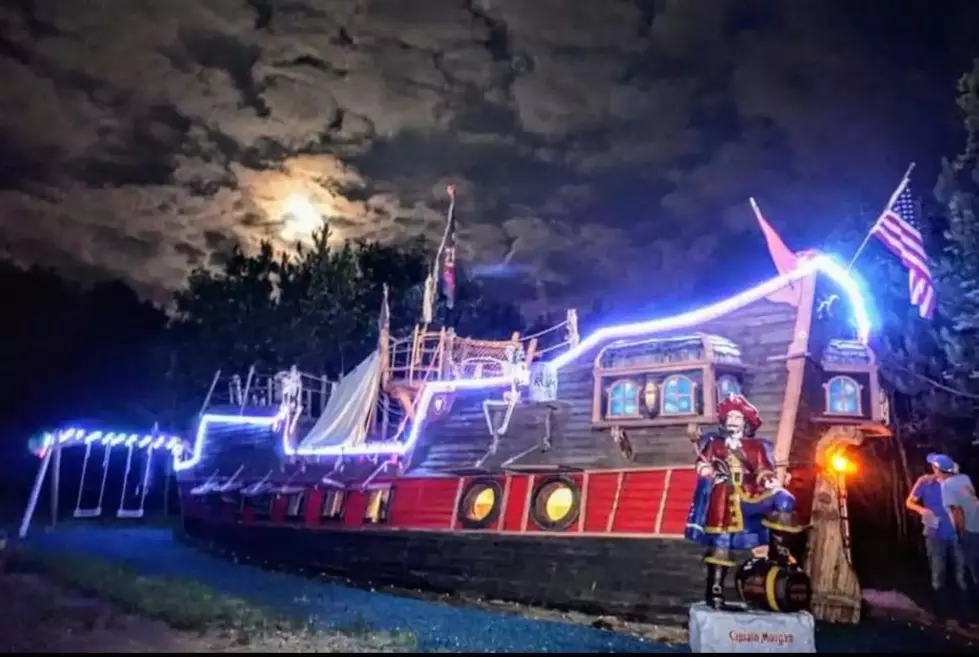 There's an Incredible Pirate Ship Adventure Cabin for Rent in Wisconsin
Airbnb
Well, shiver me timbers here's a one-of-a-kind Airbnb experience you'd be hard pressed to find anywhere else on Earth.
While checking out Airbnb's OMG home for rent I came across a listing for a Pirate Ship Adventure cabin in Lyndon Station, Wisconsin.
The home (or is it a boat or a cabin?) apparently sleeps six shipmates in two different bedrooms and one bathroom.
This massive pirate ship is the only one of its kind in the area! Swing set, slide, and more. A great play land for young and old alike! Book now, you'll be glad you did!
What makes this even better is the proximity of the pirate ship to Wisconsin Dells as it appears to be located only about 15 minutes away.
Then there's the cost per night. The pirate ship cabin is listed at only $181 and if you wanted to compare to some of the resorts and hotel and motel stays in Wisconsin Dells it isn't a crazy idea to consider staying overnight at this place.
Then there are the reviews of the Pirate Ship Adventure Cabin. You shouldn't be surprised that this place has received high marks scoring a 4.68 out of 5 overall on Airbnb.
Christy said "This place is amazing! The ship has lots of little surprises to discover, and the kids loved playing pirates all weekend." while Amanda added, "The wow factor when pulling in and seeing the ship makes it worth it all."
Almost every review on Airbnb of the pirate ship makes it sound like it is well worth the money.
If you have a young kid celebrating a birthday, I can't imagine a better overnight stay than a pirate ship near the Wisconsin Dells.
Look Inside a Pirate Ship Adventure Cabin for Rent in Wisconsin
Looking for a one-of-a-kind Airbnb experience? Look no further, mateys.
This Nautical Illinois Airbnb Has Its Own Private Beach