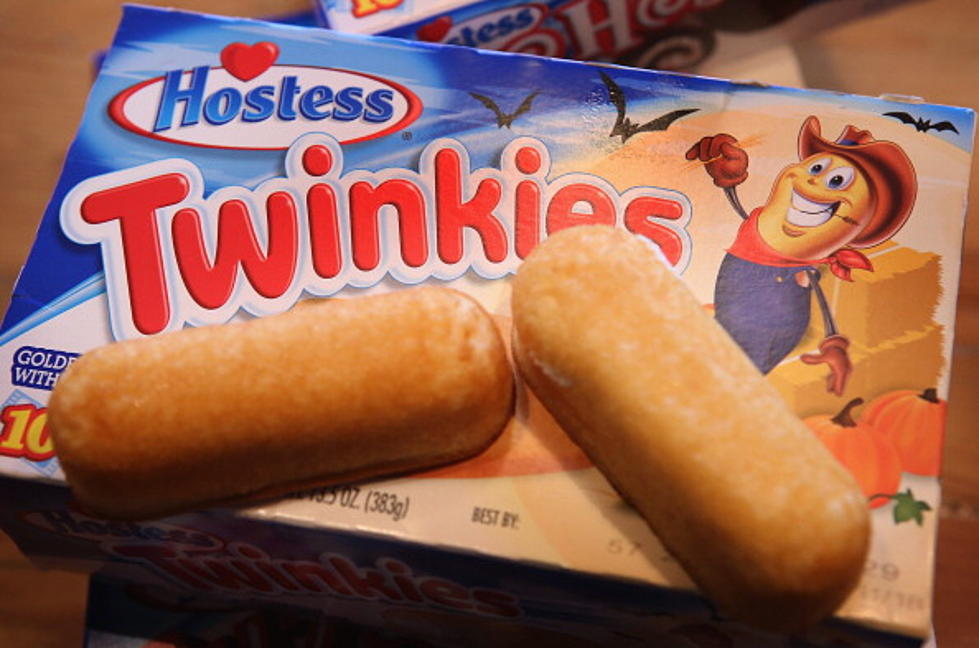 Twinkies Ice Cream is Coming to this Rockford Dollar Store
Getty Images
Remember not so long ago when we all thought that there was going to be a Twinkie shortage and everyone freaked out and started buying box after box after box; some even selling them online for thousands? I think it's safe to say that that Hostess nightmare is officially over because there are enough Twinkies in this world to put into ice cream. Yes, ice cream.
According to Fox News, Hostess will be releasing a line up of ice creams filled with some of your favorite cream filled cake treats; including Twinkies, SnoBalls and CupCake.
Hostess has yet to release an official date for these diet wreckers but we do know that they are expected to be released mid-February through May; the first roll out will be at Dollar General stores and eventually in convenient stores.
According to The Impulsive Buy, they're already popping up ahead of schedule in Ohio; one fan even sent them a photo as proof that it's real and ready for mass consumption.
Once I find this at one of our Rockford Dollar Generals, I'll be sure to try some for you (you know, since you're on a diet and all) and I'll tell you all about it. Now that I think about it, I think I still have a box of deep fried Twinkies already in my freezer to go along with it.