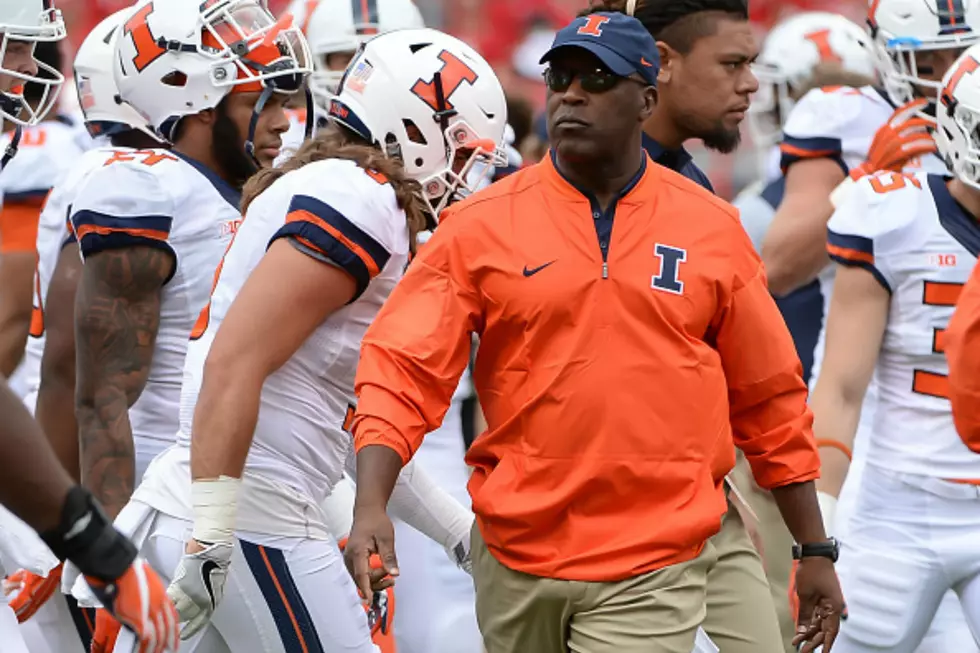 University of Illinois Offers Scholarship to a 10-Year-Old
Getty Images
What were you doing when you were 10-years-old?
I was a fifth grader who loved riding my bike til sundown, played with barbies, had slumber parties and ate whatever I wanted without gaining a single pound. Despite having a really bad haircut, being 10 was pretty legit.
I even enjoyed running back then; nothing was more exciting than running the mile for the Presidential Physical Fitness Test (do they still do that?) and participating in as many events as I could on track and field day. I even held the record for the mile run at my elementary school.
But, I don't think I was ever as fast at 10-year-old Bunchie Young.
According to the Chicago Tribune, former Bears coach, Lovie Smith, offered Bunchie, a fourth grader from Los Angeles, a scholarship to the University of Illinois.
And, this doesn't appear to be some kind of stunt.
This kid plays three positions- running back, wide receiver, and defensive back; he scored 30 touchdowns last season and he can run the 100 meter dash in 12.4 seconds.
"He could go.all.the.way." Can't you just hear it now? The kid is fast, I'll give him that.
But, could I beat him in a race? I haven't ran track since grade school, so I thought I could see if I could at least match Bunchie's time. Spoiler: I couldn't.
And I thought I was in shape.
Things could change between now and then, but Bunchie will be a freshman in 2025.