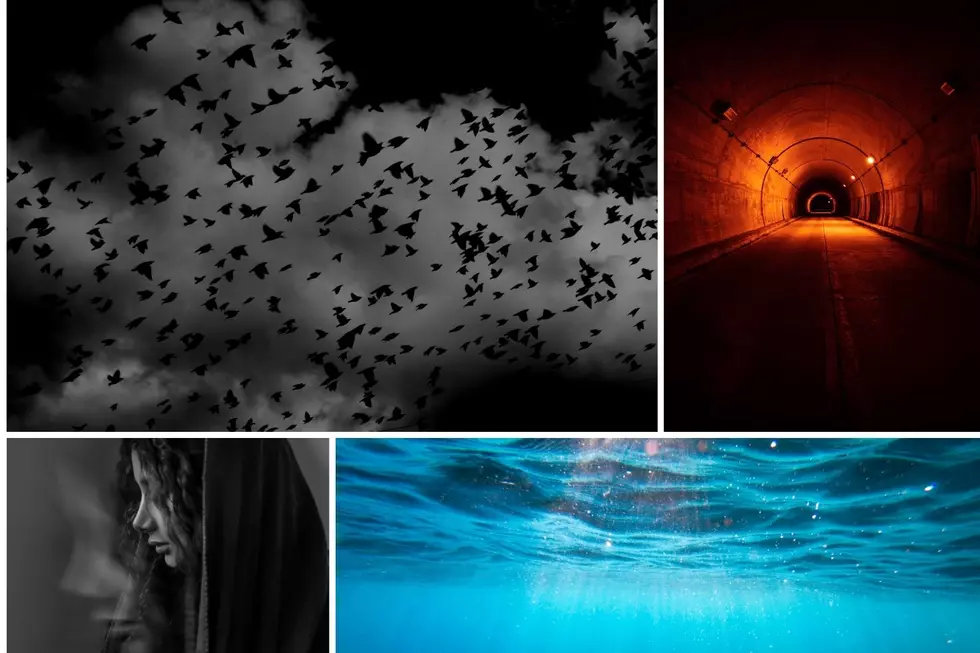 13 Urban Legends From Illinois That Will Send Chills Down Your Spine
Mahdi Bafande, Samuel Berner, Cristian Palmer, Pelly Benassi on Unsplash, Canva
Illinois is home to a ton of weird urban legends, but here are some of the creepiest.
The Difference Between an Urban Legend and a Haunted Story
The other day I got to talking with some friends about urban legends, and I thought to myself, 'What's the difference between an urban legend and a haunted story?'. Let's start there.
The official definition of an urban legend according to Merriam-webster.com is;
an often lurid story or anecdote that is based on hearsay and widely circulated as true.
So, how does an urban legend differ from a haunted story? Apparently, it's all based on proof. Haunted stories usually involve some kind of personal experience, photographs, or history providing believable proof. Urban legends are just spread by word of mouth and it's hard to prove they actually happened.
12 of Illinois' Most Infamous Urban Legends
Since we are on the subject of urban legends, what are some of the most well-known legends from Illinois? My search led me to this article from Best Things Illinois about the best myths and legends in Illinois. The article lists ten of the best, and surprisingly I have only heard about two of them before. How about you?
10 Urban Legends From Illinois That Will Send Chills Down Your Spine
That list from Best Things Illinois has a lot of the good Illinois legends covered, but it seems like they missed a few of our state's most infamous legends like Homey the Clown.
While researching Illinois urban legends I noticed many sites listing Illinois' Homey the Clown as the creepiest in our state. After reading this explanation on insider.com, I totally agree;
Throughout the suburbs of Chicago in the '90s, there was a rumor going around elementary schools: There was a creepy man dressed as Homey the Clown (yes, from "In Living Color"), driving around in a white van trying to lure kids into it with candy and money.
I also came across a story on ranker.com that listed more Illinois urban legends, and here are a couple that really gave me the chills...
The Ramsey Cemetery Werewolf of Effingham, Illinois
According to ranker.com;
A werewolf hiding in the nearby caves and a spooky man with red eyes and a black cape are just two of the legends surrounding Ramsey Cemetery in Effingham. Both the black-caped man and the werewolf reportedly have origins in the occult activity that is supposed to have taken place in the rock shelters near the cemetery.

 
The Hatchet Lady At Moon Point Cemetery in Streator, Illinois
Moon Point Cemetary has been around since before the Civil War, and so has the tale of the lady watching over her son's grave holding a hatchet and yelling at cemetery visitors when they get too close.
Do you have any spooky Illinois urban legend stories to share? Send us a message on the app, because we would love to hear them!
10 Illinois Ghost Tours That Guarantee To Scare Your Pants Off
Ummm, can anyone explain why these toys are tethered to an abandoned motel south of Rockford???
Gallery Credit: Danny Willams via Facebook