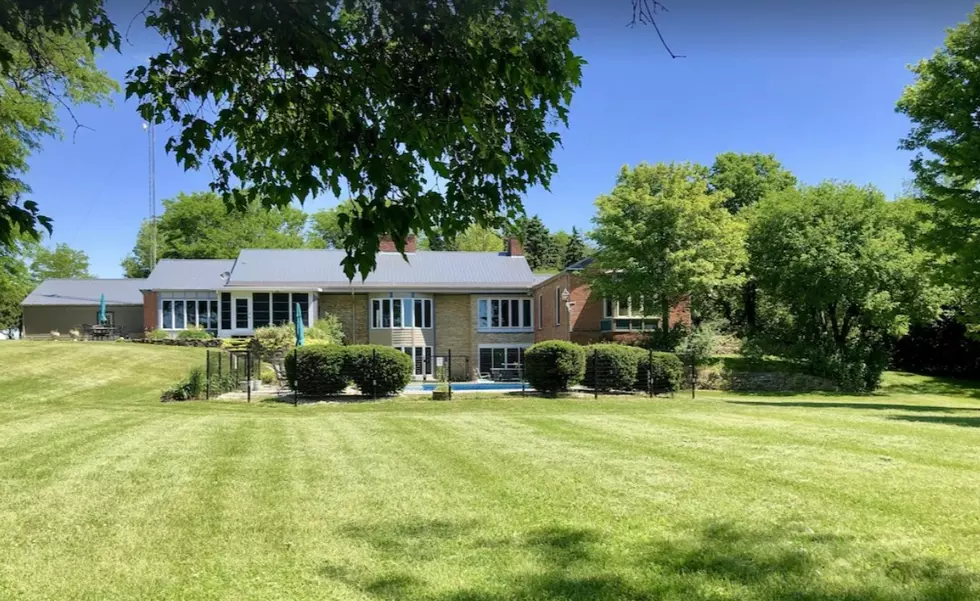 VRBO's Most Expensive Home Rental In The Rockford Area Costs $1,000/Night
VRBO
I knew when I was searching for the most expensive rental in the Rockford area, it was going to be pricey, but I had no idea it would be this pricey.
It's a home in the Rockford area, so why oh why would it cost so much money for one night?
Listed as a Peaceful Farmland Getaway on VRBO and going for a mindboggling $985 a night, this 19 acre, 8 bed, 5 bath joint is currently the most expensive rental in the Rockford area.
VRBO says the property is "perfect for gathering and entertaining larger groups of people."
This place is huge, complete with a master wing with east, and upstairs sections of the house too. Previous visitors highlight the kitchen as one of the standouts.
With this much space to spread out, it really is a great spot for a family retreat but I just didn't expect to see one available in the area for rent on VRBO.
Beth A on VRBO said, "We had an incredible vacation - we wanted to get away with our children and grandchildren for a few days - we wanted a home big enough to hold all of us ( 15) and with a swimming pool - the house was immaculate with all the comforts."
Abigail O. also added "This house was perfect for meeting up with several families, many with young kids, to relax and have fun! We spent most of our time poolside, chasing fireflies in the backyard, or playing pool or Xbox in the game room."
It's a lot of money but who knows, if you're splitting the cost with other people it might be worth it.
VRBO's Most Expensive Home Rental In The Rockford Area Costs $1,000/Night
Enter your number to get our free mobile app
.
$190,000 7 Bedroom Home For Sale 90 Minutes From Rockford
Sweet Lenny is the brand manager of 97ZOK, Q98.5, and Operations Manager for Townsquare Media Rockford. Catch him afternoons 3 to 7 on 97ZOK. Follow him on Twitter, Instagram, and like his page on Facebook.