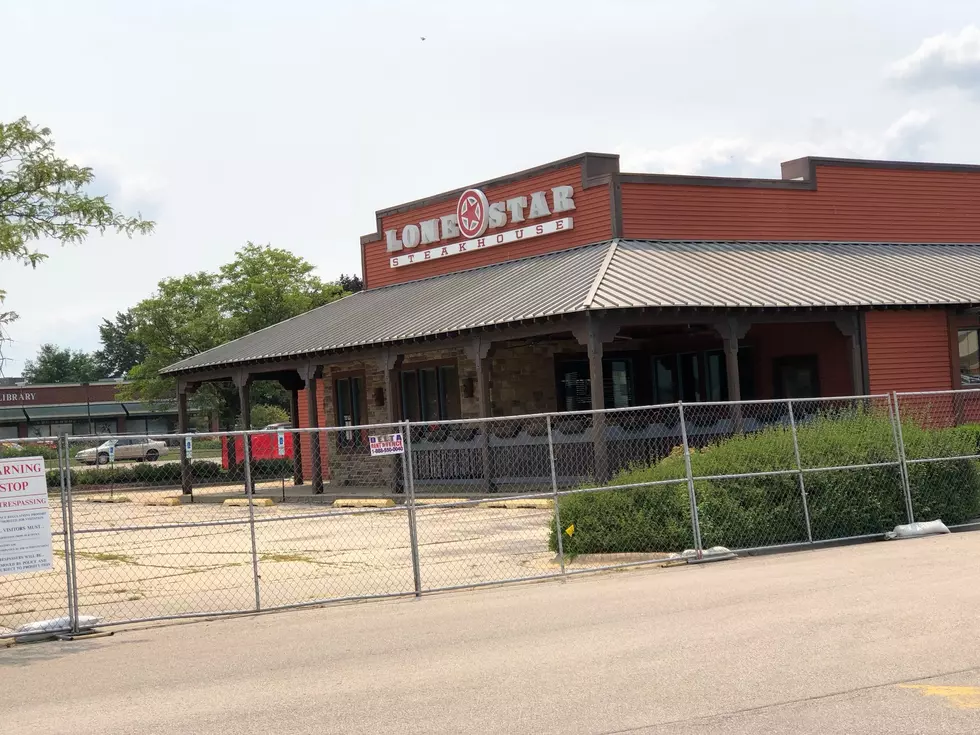 What's Going On At The Vacant Lone Star Restaurant In Rockford?
Sweet Leonard photo
It looks like something is brewing over at vacant Lone Star Steakhouse.
Unfortunately, I'm just not sure what is going on over there.
I had heard plans over a year ago for a restaurant called Smokey Bones BBQ, but I assumed it had fallen through since it had been so long. It still could be that, though, as the plans I saw were fairly detailed.
If that's the case there's certainly nothing to support the claim. Smokey Bones BBQ doesn't list the former Lone Star location, 6655 East State Street, as an "opening soon" or anything of the sort on their website.
Their menu looks good. Filled with wings, burgers, and bbq, I'm in. I didn't know this until today, but I'd welcome a new BBQ restaurant to Rockford.
So, Smokey Bones, make it happen.