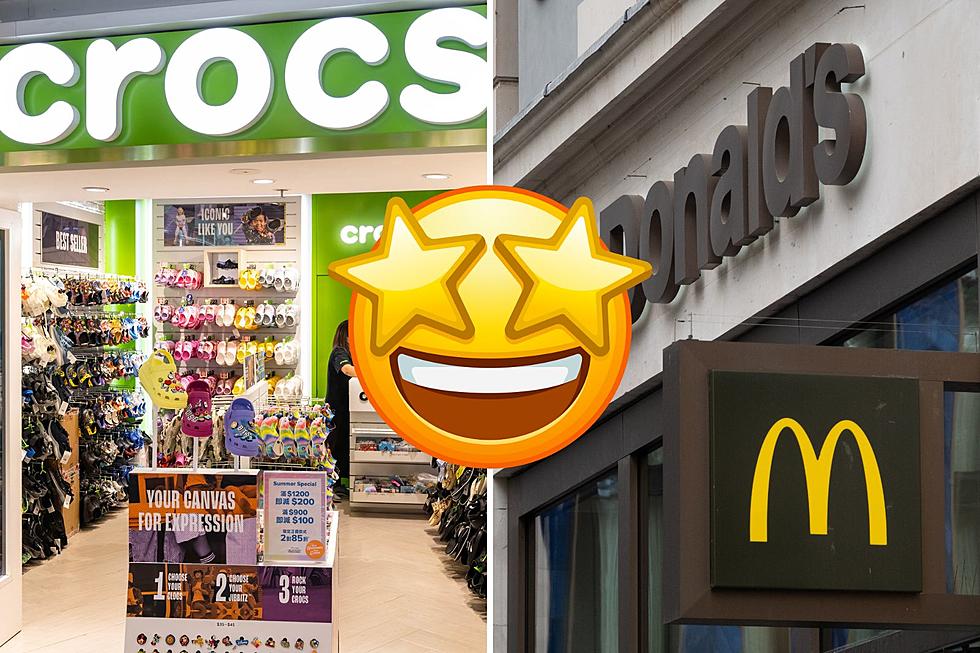 Thanks to McDonald's It's an Illinois Crocs and Socks Winter
Getty, Canva
McDonald's is now in the footwear game and you'll want to own every pair. Mcdonald's and Crocs just dropped a line of shoes inspired by Grimace and the Hamburglar.
Have you ever been against a fashion trend and swore you'd never buy into it? Remember when you first saw someone wearing a pair of Crocs and you said,
There's no way I'm ever wearing Crocs on my feet.
Looks like McDonald's figured out exactly how to talk you into not only a pair Crocs but also some matching socks.
Socks and Crocs
Remember when you said that would never be you? Lol.
McDonald's Character-Themed Crocs Footwear
The day has arrived for another fun brand collab from Crocs, after a pair of fuzzy "Shrek" clogs this fall, and a Lightning McQueen "Cars" pair during the summer, the world now has McDonald's Crocs... AND SOCKS!
McDonald's has teamed up with Crocs for a line of footwear inspired by some of the fast food giant's iconic characters.
The shoe lineup will feature three classic Crocs and one Crocs sandal based on McDonald's mascots Grimace, Hamburglar, and Birdie, as well as McDonald's classic red and yellow color scheme.
The shoes YOU NEED are available to purchase starting on November 14.
The Crocs will retail for $70 - $75.
McDonald's Crocs & Socks
As part of the product drop, matching socks for each pair of shoes are also available for purchase. The matching socks will retail for $20.
There's more!
Also available, are McDonald's-themed charms (AKA Jibbitz) that you can attach to the clogs, including french fries, the Big Mac, and the iGolden Arches logo.
The McDonald's Crocs will be available at Crocs retail locations, Crocs.com,  and wholesale partners beginning around midday on Tuesday, November 14, 2023.
⁠
LOOK: 15 Discontinued McDonald's Menu Items