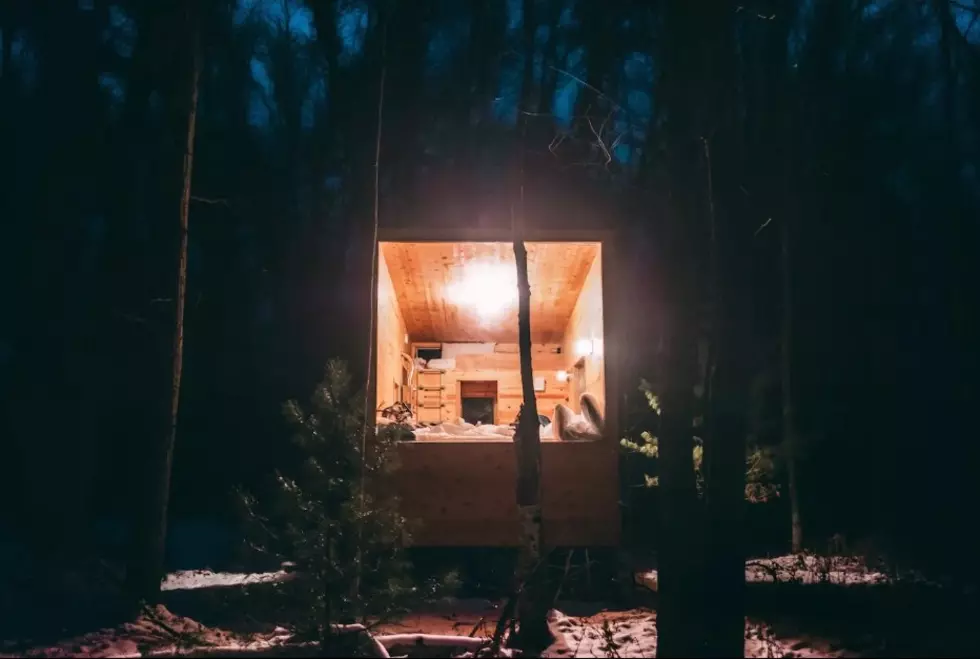 Inside Look: Spend Your Labor Day in Wisconsin's 'Most Unique Airbnb'
Airbnb
If you're looking to get away from it all this might be a good spot to get it done.
Like, this place is so different and the exact opposite of what most of us are used to, it was named the Most Unique Airbnb in Wisconsin according to Travel + Leisure.
Called the Off-Grid Inn - Unit 1, Travel + Leisure says:
Unplug and get away from it all at this off-grid cabin in Fall Creek, which is designed to help guests fully immerse in their natural surroundings through picture windows and minimal interior design. There are plenty of creature comforts as well, including a bed abutting one of those aforementioned windows, so you can wake up to an epic view.
This tiny home can fit three people max with only one bedroom, one bed, and one bath.
Our house is the perfect retreat for couples, individuals, or groups of friends looking for an easy, relaxing vacation in nature.
Reviews mention the big windows that "make you feel like you're a part of the nature surrounding the place" and "if you're looking to get away and literally go off-grid, this is the place."
Staying at a place this unique does come with a bit of a hefty price tag. One night at the Off-Grid Inn will run you $199 with a $50 cleaning fee along with a $35 service fee.
Before taxes, one night is $284. Pricey, but then again, you won't find many places like this joint. If you rent out this place, let us know. We'd love to hear about your stay.
Eight of the Craziest Airbnb Homes in Illinois You Can Rent Today
There's an Underground Superhero Lair in this Illinois Home for Sale
Looking for a home with a superhero lair? You can stop your search now.