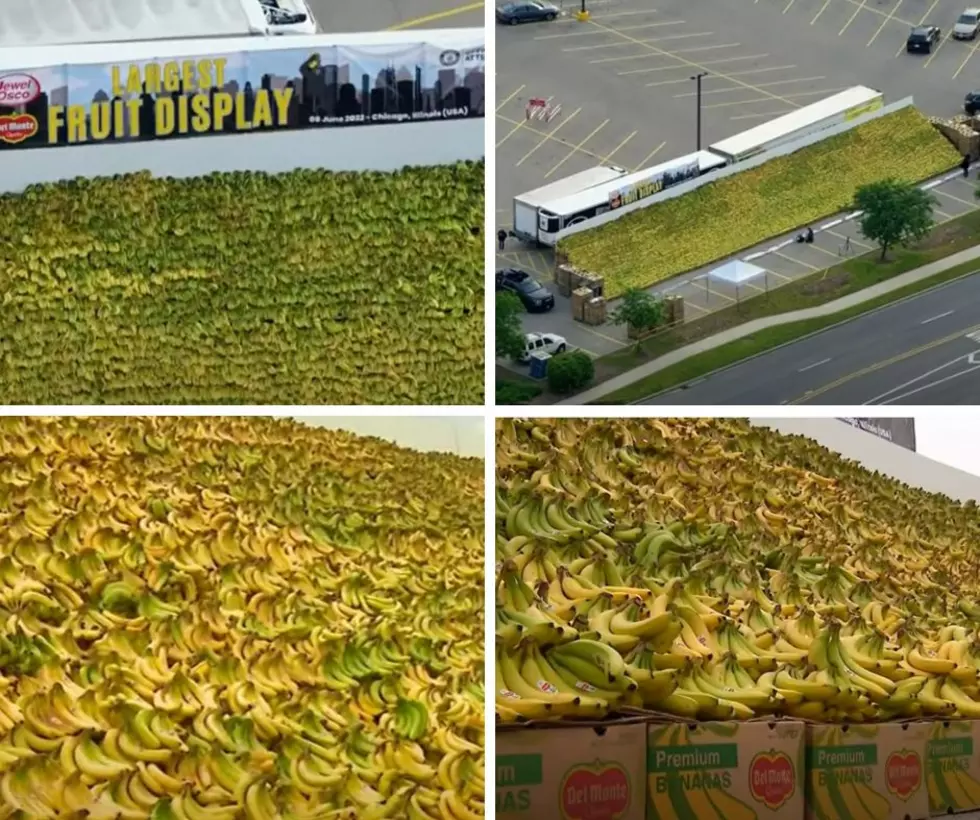 Do You Hear About New Guinness World Record Broken In Illinois?
Canva
This tasty world record for fruit was broken in Illinois featuring thousands of bananas.
Obsession With Guinness World Records
Do you remember the Scholastic Book Fairs in grade School? Once a year, this company would set up a pop-up shop in the library. They would sell all kinds of different types of reading material. Every year, my parents would let me get one item.
For a few years in a row, I chose the Guinness Book of World Records because each time they would release a current edition featuring new entries. I was kind of obsessed.
Guinness World Record Broken In Illinois
A Guinness World Record was broken this week in Illinois. History in the making at a Jewel Osco store on East Ogden Avenue in Westmont (suburb of Chicago) with the help of Del Monte. They now are known for building the world's largest fruit display.
Wednesday, Banana Bonanza, a great big Fresh Del Monte banana display outside the Jewel-Osco at 4 East Ogden Ave., broke the world record for largest fruit display and earned a spot in the Guinness Book of World Records.

 
Details About The World's Largest Fruit Display
When I was a kid, I collected baseball cards. I enjoyed flipping them over to the backside to check out the player's stats. Let's check out the details of this new world record.
70,000 pounds of bananas were used for display.
Many neighbors came out to witness the event.
Customers were given free bananas.
Remaining bananas will be donated to Northern Illinois Food Bank.
Jewel Osco stores sell 140,000 pounds of bananas a day (top-seller).
What Was The Previous Record?
According to guinnessworldrecords.com, 
The largest display of citrus fruits is 18,149.592 kg (40,013 lbs), and was achieved by Sunkist Growers and Rouses Markets (both USA) in Metairie, Louisiana, USA, on 26 January 2022.

 
Tiny Illinois Town is in Guinness Book of World Records 12 Times
One very small Illinois town has built themselves into a giant across the globe and I'll bet you didn't even know. Neither did I. A whole lotta wow going on.