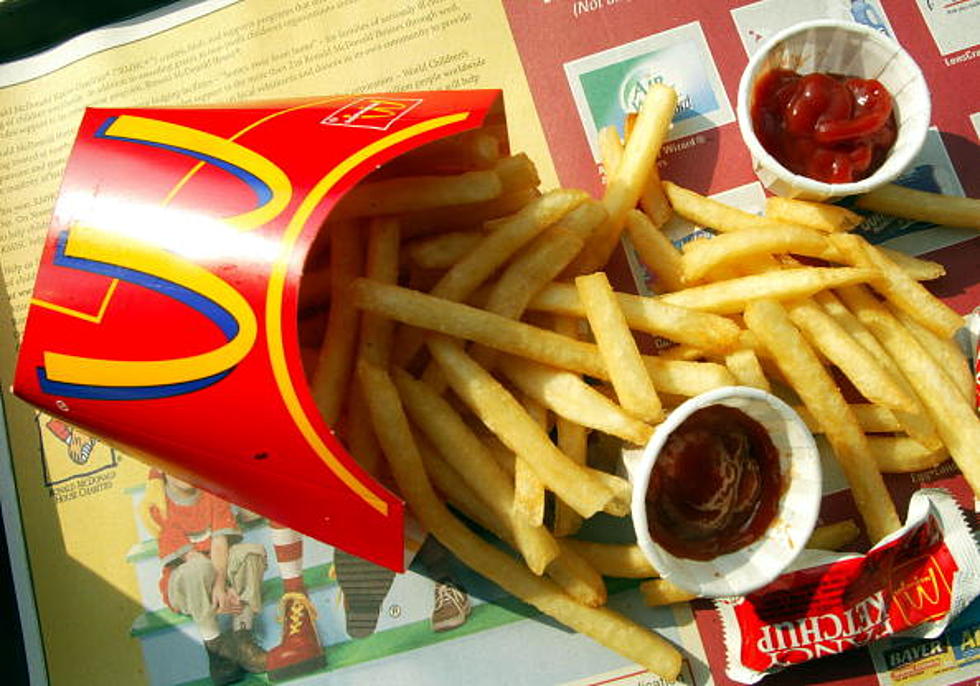 You Can Get Free McDonald's Fries on Fry-Days in April; Here's How
Getty Images
Did you know that 97ZOK has it's very own mobile app?
With it, you can take us everywhere you go, get school closings, weather updates, breaking news, share and upload your own videos and photos; and win some pretty cool prizes.
If you don't have it, I suggest downloading it ASAP so you're always the first to know when something really cool is happening around here.
While you're in the iTunes store, downloading our app, you'll want to download the McDonald's iOS app.
According to WGN, when you come into a McDonald's location with their app and pay with Apple Pay, you can get a free order of medium french fries.
Some fine print: there is a minimum purchase of $1, you can only get one free fry per week and the offer is valid at participating McDonald's.
Need some help downloading the app? You can do it here.
Bonus Video