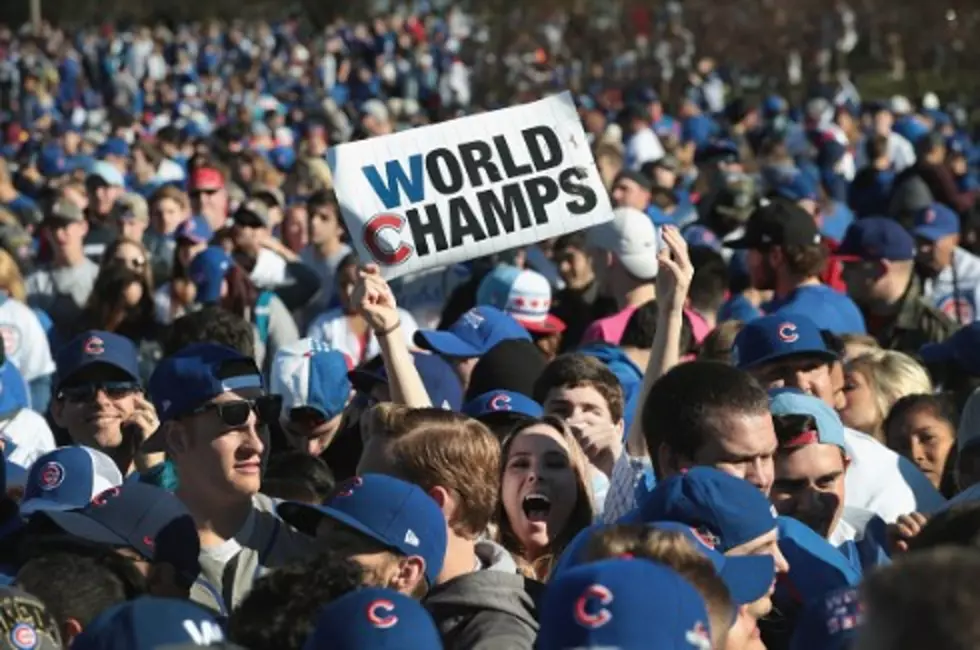 You Could Present a Chicago Cub with Their World Series Ring; Here's How
Scott Olson, Getty Images
When you think about a ring, what's the first thing that comes to mind? A wedding ring, right? It's the universal symbol of love, honor and lifelong commitment to someone that we love.
Now, think about the World Series championship ring. They have a lot in common, wouldn't you agree?  It's a ball player's symbol of their never-ending love for the game; a commitment to their team and the union of incredibly talented athletes.
Every time you look down at that ring, you think of all the good times, the bad, the laughter and the tears; the ups and the downs, and of course, the person who gave it to you.
How cool would it be to know that every time Anthony Rizzo or Kris Bryant looked down at their World Series championship right, they might think of you?? Why you? Because you're the one who gave it to them.
Are you the most loyal and dedicated Cubs fan? If you said "yes," then the team is giving you an opportunity of a lifetime.
According to NBC Chicago, the World Series champs are giving Cubs fans a chance to present a player or a coach with their World Series ring at Wrigley Field.
All it takes is a 60 second video that you share on Twitter using the hashtag #CubsRingBearer. The video must "include the full name, hometown and age of the nominee. Submitters must be 18 or older and nominees must be at least 13 years of age. Participants have until 11:59 p.m. CST on Feb. 14 to make their case."
Have fun, be creative, and most of all, don't hold back your love and passion for the team. A panel of judges will pick 20 finalists who will get two tickets to the game at Wrigley on April 12th and take part in the on-field ring ceremony.