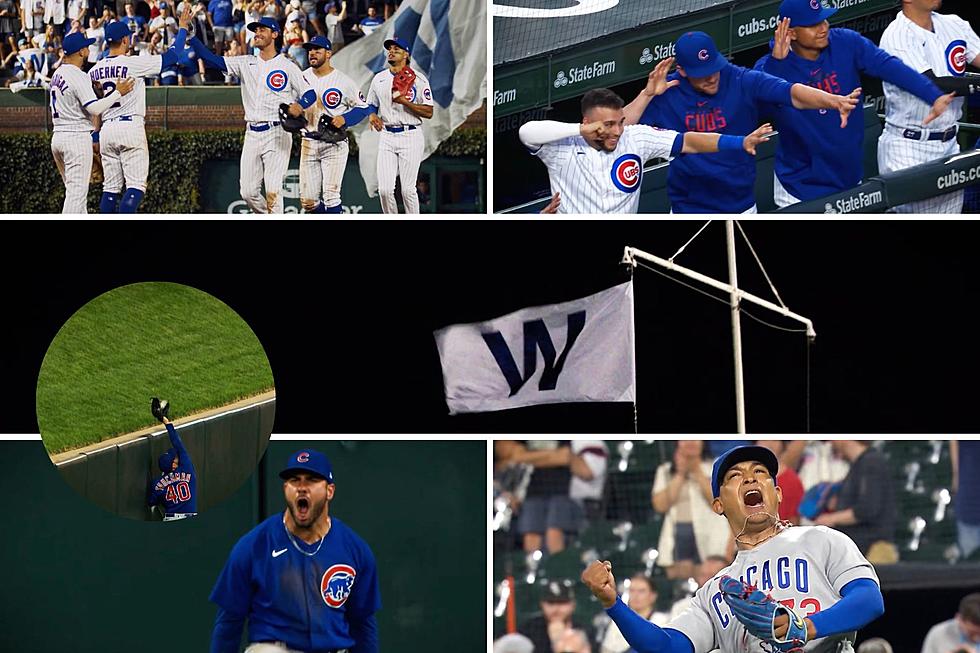 New Chicago Cubs Hype Video Will Give You Chills in 5 Seconds
Chicago Cubs Facebook, Canva
Chicago Cubs fans have big postseason hopes and this just-dropped video will "have you running through walls." Instant chills.
The folks at Cubbies Crib got me so pumped this morning.  It's when I first heard there was a new hype video that Cubs fans need to see right away.
Chicago Cubs Baseball
In the last couple of months since the MLB All-Star game, the Cubs have been playing some outstanding baseball. That level of play is exactly why when the trade deadline arrived, we were buyers instead of sellers. From the ballfield to the front offices, the Chicago Cubs are on fire and everyone has big hopes for some baseball in October.
From cubbiescrib.com,
It's been a long time since we had cause for in-season hype videos, let alone post-trade deadline ones that turn an eye toward the postseason. But they're back. And the Cubs are back.
Do you ever get so excited trying to share a social media post with someone you're typing so fast that your fingers type all the wrong things and drop your phone? Me and my fat fingers wanted to be the first to get this video to my wife (the biggest Cubs fan I know) before one of her girlfriends so I could give her the chills.
Get into those comments and your chills won't go away. I'm trying to keep my postseason hopes at a manageable level (don't want to jinx it, ya know) but this video and other Cubs fans' comments are making it difficult.
NEXT STARTS HERE!
5 'Must-Have' Chicago Hot Dog Experiences That Will Change Your Life
One look at these five Chicago hot dog spots and you will start to feel something move inside you. That's your hunger. Come eat and your life will never be the same.