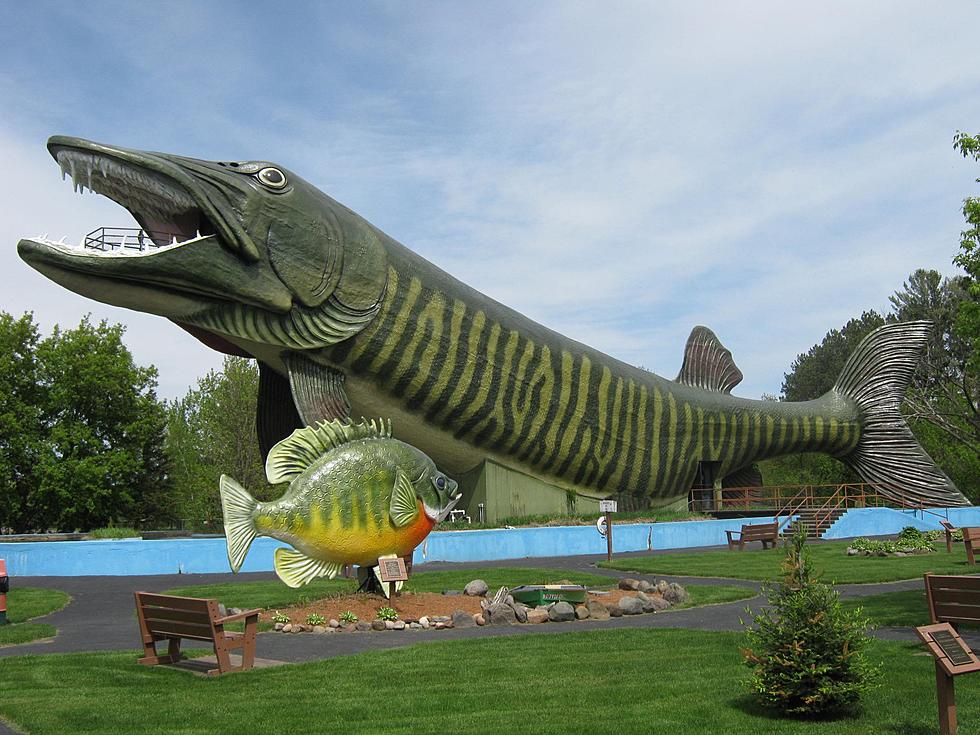 10 Roadside Stops in Wisconsin You Must See This Summer
Fishing Hall of Fame via Facebook
During my 41 years on this planet, I have spent A LOT of time in Wisconsin. Besides spending good chunks of each summer at my family's cabin, I have visited many areas of Wisconsin thanks to my brother playing travel hockey when we were growing up.
I bring all that up because, I recently came across an article on travelwisconsin.com titled, "Photo Ops and Quirky Stops: 13 Must-See Wisconsin Roadside Attractions", and I was surprised that I have only seen, (or actually remember seeing), TWO of the stops on the list. (I'm sorry, Wisconsin, apparently I have not explored you as thoroughly as I thought I have).
Travel Wisconsin's list includes weirdly-fascinating stops from all over Packer country. So, no matter where you are heading up North this summer, you should be able to snap a memorable selfie. Here's 10 from the list that automatically caught my eye...
10 Roadside Stops in Wisconsin You Must See This Summer
Wisconsin's Pink Castle Makes the Ultimate Girls Getaway