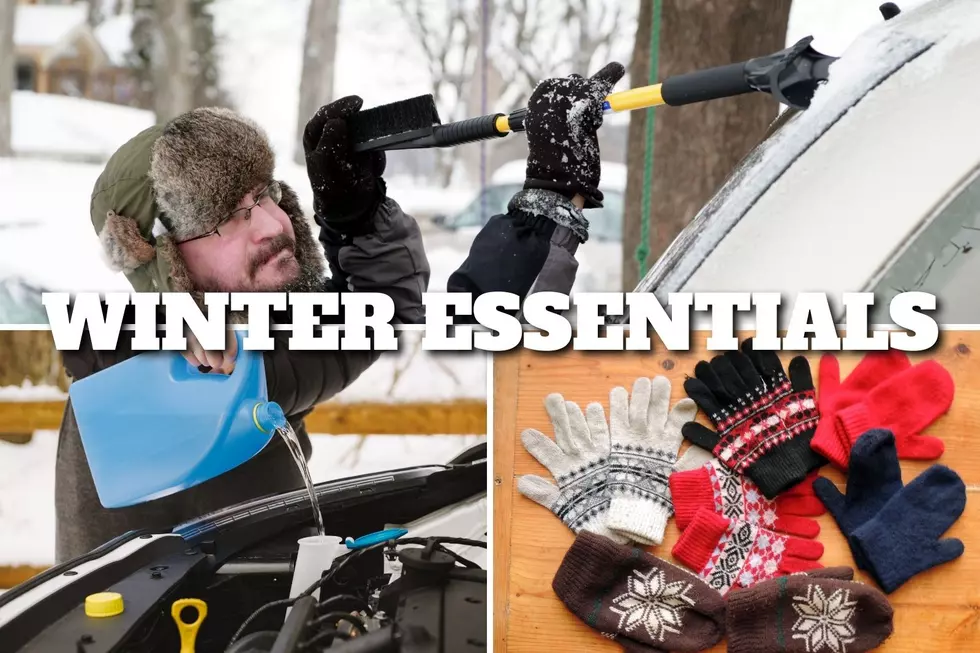 Keep These 11 Things In Your Car During Winter In Illinois
Canva
As a "seasoned" winter driver in Illinois, I've learned that keeping the essentials in my car can mean the difference between a stress-free, safe journey and a dangerous, miserable one.
I've been driving for over 10 years in the worst blizzards, conquering black ice-filled streets, and dodging the worst potholes in America.  Take it from me when I say you will regret not keeping these essentials in your car during winter.
Read More: 7 Fun Ideas to Beat Boredom During a Snow Storm in Illinois
Keep These 11 Things In Your Car During Winter In Illinois
Ice scraper and snow brush - If you don't have these in your car, I really don't know how you're surviving out here.  These make clearing off your car so much faster!
Windshield wiper fluid - I'm guilty of being too lazy to refill mine.  I end up just pouring water on my windshield lol.  Visibility is worse if you can't wipe your windshield, be safe!
Multiple blankets - Say you get in a car accident or get stranded on the side of the road in a blizzard.  Only have a small coat on? Blankets will save you!
Portable phone charger - A lot of us have a bad habit of keeping our phone at nearly 5%.  A portable charger come in handy in case of emergency.
Snacks and water - I like to add this in because I'm always hungry when I'm driving.  Drives are normally longer because of road conditions, so snack while you commute!
Jumper cables - A given: to jump-start a dead battery if needed.  With the negative degree weather we've been having, you NEED these.
Shovel - This could be used to clear snow off your car or doubles as a snow brush if you don't have one haha.
Gloves - The worst feeling is having dry, frozen knuckles.  Ever accidentally scraped your knuckles on something while they're super cold?  Not fun.
Flashlight - Your phone flashlight isn't always bright enough to check your engine or change a flat tire!  Get one of those blinding ones, they're like floods lights, but compact.
First aid kit - Remember those dry knuckles from earlier?  Band-Aids in your first aid kit will do the trick and stop the bleeding!
De-icer - Don't break your handles off your doors anymore from tugging to get the ice unstuck, a de-icer is a lifesaver!
Read More: These 13 Things Make Winter Suck Even More In Illinois 
By keeping these 11 essential items in your car during winter, you'll be prepared for any situation that occurs on the road and have peace of mind knowing you're ready for anything Mother Nature may throw your way.  Hope this helps!
The 7 Best Places to Go Downhill Skiing or Snowboarding in Wisconsin
Alchemy Restaurant's Cozy Heated Igloos are The Perfect Rockford Winter Dinner Date
Private dining igloos are one of the most wonderful things to come out of the covid pandemic. Looks like a great night ahead and the view is spectacular.