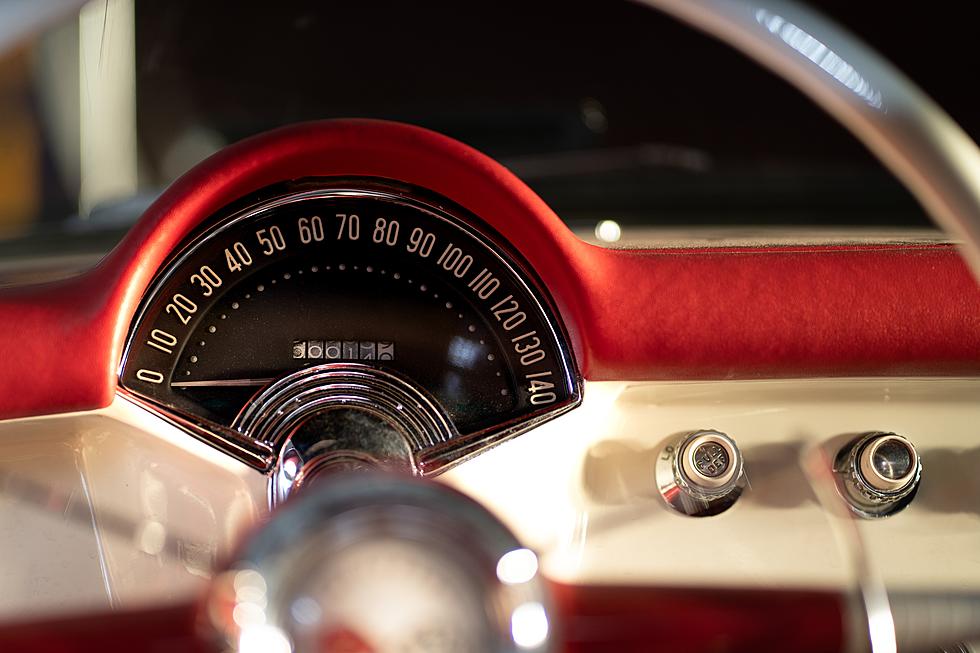 20 Songs That Make Me Drive Too Fast for Illinois Speed Limits
Photo by Ryan De Hamer on Unsplash
I probably shouldn't have a playlist filled with these types of songs, but there are some days that call for a bit of open road and the volume turned way up.
Music lovers live life a little differently. There is a belief, we lovers of music have, that no moment should be without a soundtrack. Music lovers have:
Work Playlists
Workout Playlists
Dinner-Making Playlists
Love-Making Playlists
Morning Coffee Playlists
Cleaning Playlists
Playlists for when we want to sit in our sadness, and for when we sit in the tub. There's a playlist for working out some anger issues and for working in the yard. One for new stuff we're liking and for all the Old School jams that makes feel young.
Then there's that 'other' playlist. The playlist that makes it tough to follow speed limits. I call that playlist,
'Probably Going to Get a Speeding Ticket' Playlist
It's a sort of 'greatest hits' from the Workout/Cleaning/Old School/Anger Issues playlists. While it's mostly those songs that have that 'never-gets-old' vibe, I do throw in new songs when one hits me in that 'place'. You should also know that I tend to favor actual bands with guitars and drums over computers and drum machines.
Here are the '20 Songs That Make Me Drive Too Fast for Illinois Speed Limits'
All My Life - Foo Fighters
This song just oozes adrenaline and speed.
---
I Would Die 4 U/Baby I'm a Star - Prince
And it must be both of them together. That's they way they are on the Purple Rain album and I've always hated that radio stations don't play them as if they're one song.
---
Feels Like Summer - Donald Glover (aka Childish Gambino)
This is the slowest tempo in the playlist, but there's just something about this song that puts me in a great headspace. You needn't remind me of the irony found in the lyrics to this song.
---
Burn It to the Ground - Nickelback
This one comes from the 'Anger Issues' playlist.
---
Dreams - Van Halen
The video features the Navy's Blue Angels flight team and it makes me want to fly.
---
Kickstart My Heart - Motley Crue
This might be the song I think makes everyone drive fast.
---
You - Troye Sivan and Tate McRae
This is a new song. Their voices and the synth-heavy EDM beat just does something to me.
---
How Deep is Your Love - Calvin Harris & Disciples
Calvin is by far my favorite DJ/EDM Artist. There's something so lush-sounding about his beats that make me feel like I'm driving a million-dollar sports car.
Thinking About You - Calvin Harris & Ayah Marar
(Read above)
---
Any Way You Want It - Journey
"She loves to groove", and I like to drive fast.
---
It's a Long Way to the Top (If You Wanna Rock'N' Roll) - AC/DC
This is the only a$$-kicking rock song with bagpipes on my playlist.
---
Fire Woman - The Cult
I'm driving faster, I'm also air-drumming, to this one.
---
Where The Streets Have No Name - U2
I'm transformed, immediately, to the happiest of all places.
---
Foreplay/Long Time - Boston
Much like Where The Street Have No Name, this song starts in the real quiet place and builds to a place where I lose track of my speedometer.
---
Rock & Roll's Gonna Save The World - Y & T
I was introduced to this band in high school and I firmly believe that music has the power to save the world, this one preaches that rock & roll will do it.
---
The Warrior - Scandal featuring Patty Smyth
"I am the warrior", I mean come on! These lyrics are for everyone. If you're still here on this earth, you have survived all the bad stuff in your life. YOU are the THE WARRIOR... and the person who is about to get a speeding ticket.
---
Almost (Sweet Music) - Hozier
If the only song you know from this artist is Take Me to Church, you really should check out more. Start with this one.
---
Old Church Choir - Zach Williams
This song makes me feel so good that I forget breaking the law (speeding) is a sin. When the song is over, I ask God for forgiveness. It's a shame that never works with the police.
---
Animal - Def Leppard
"Ooo hoo hoo!"
---
Sex Type Thing - Stone Temple Pilots
This song just grabs you from beginning to end.
---
Check Out the Best-Selling Album From the Year You Graduated High School
Do you remember the top album from the year you graduated high school?
Stacker
analyzed
Billboard
data to determine just that, looking at the best-selling album from every year going all the way back to 1956. Sales data is included only from 1992 onward when Nielsen's SoundScan began gathering computerized figures.
Going in chronological order from 1956 to 2020, we present the best-selling album from the year you graduated high school.
Can You Identify These 20 Intersections in Rockford?
Rockford has some weird intersections as well as "worst" intersections. Test your knowledge and see if you can correctly name all 20 of these interactions in the forest city.