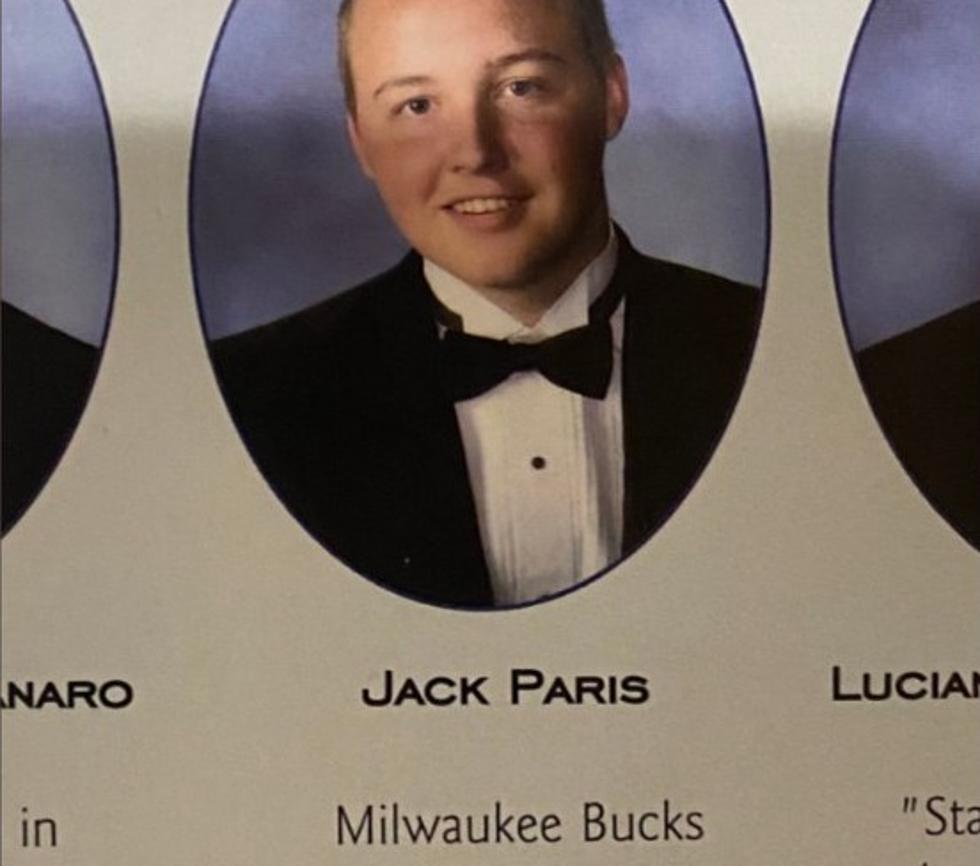 2018 High School Yearbook Quote Predicted Milwaukee Bucks NBA Championship
jparis36 via twitter
The Milwaukee Bucks won the NBA title for the first time in 50 years last night.
It looks like the future was already written though if you believe one New York student's high school yearbook.
Posted after the title was officially raised high above Giannis Antetokounmpo's head, Jack Paris said on Twitter:
Called it back in 2018.
Paris posted a yearbook photo and a quote that reads:
Milwaukee Bucks 2021 NBA Champions
Paris, a then student at Averill Park High School in New York, can either see the future or thought maybe this was something that could happen so why not? After all, a sports prediction beats an inspirational yearbook quote any day.
The prediction that the Bucks would win in 2021 isn't as simple as it sounds. They weren't exactly at the doorstep of competing for an NBA title.
Milwaukee ended the 2017-2018 season 44-38 and got knocked out of the first round of the NBA playoffs by the Boston Celtics.
Boston ended up going all the way to the Eastern Conference Finals before getting bounced by the Cleveland Cavaliers.
Antetokounmpo and Khris Middleton are the only players from that 2018 Bucks team to hoist the trophy last night.
That team in 2018 is rapidly different from the one that was on the floor in Milwaukee. So what was it that prompted Paris to call it 2018? Probably nothing more than just a gamble but just in case Paris can indeed predict what's going to happen in the future, Twitter started asking for advice.
Here's my favorite:
Quick, give me winning lottery numbers for 7/20/2023.
Paris responded with:
4 16 8 42 17 29
Quick, write those numbers down. You'd hate to see Paris say he "called it" twice on Twitter.
KEEP READING: See the richest person in every state
10 Roadside Stops in Wisconsin You Must See This Summer