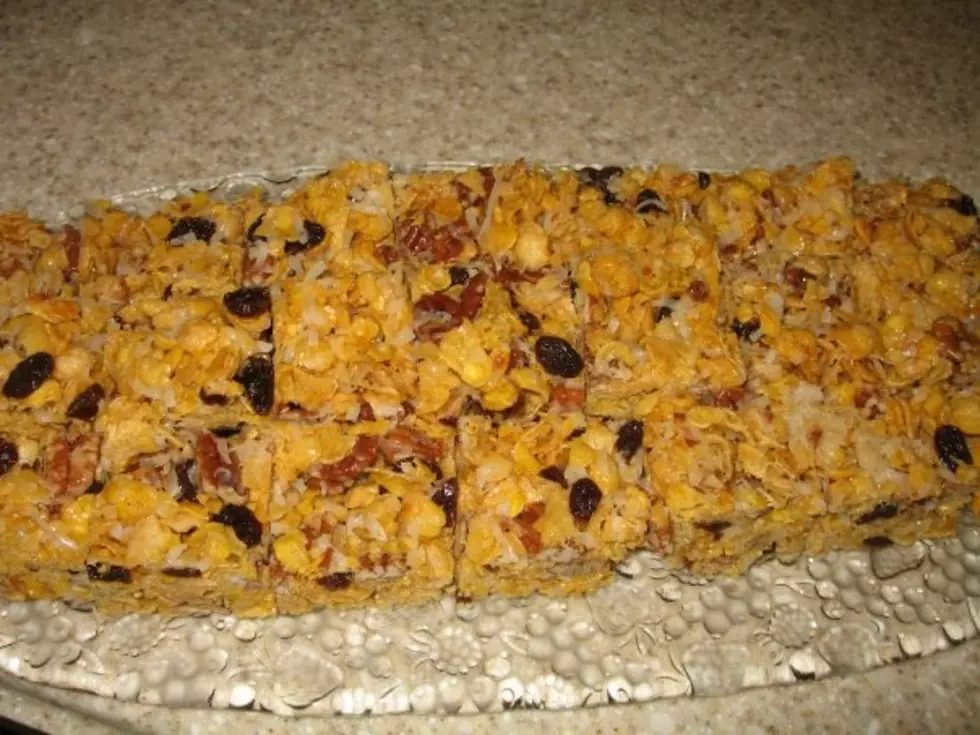 25 Days of Desserts: Coconut-Pecan Cereal Bars [RECIPE]
Michelle, Townsquare Media
You could call this an elegant Rice Krispie Treat recipe. I call it delicious. 
There are times in your baking life when you just wanna bake your standard favorites. There are other times when you want to bake something totally different. This is the second kind of time.
It's basically your regular cereal bar recipe, but it's from Martha Stewart so that makes it more fancy-pants. I added raisins to the recipe, because I had them in the kitchen, you can add whatever you want.
1 package (7 ounces) sweetened shredded coconut
1 1/2 cups pecan halves
Nonstick cooking spray
1 package (10 ounces) marshmallows
4 tablespoons unsalted butter
4 cups cornflakes

Preheat oven to 350. Spread coconut on one side of a large rimmed baking sheet, and pecans on other side, keeping them separate. Toast until fragrant, 15 to 20 minutes, tossing occasionally.

Meanwhile, coat an 8-inch square baking pan with cookingspray; line with a strip of waxed paper (leaving an overhang on two sides). Spray paper.

In a large nonstick pot over medium-low, heat marshmallows and butter until melted, 5 to 10 minutes, stirring frequently.

Stir in cornflakes, coconut, and pecans. Transfer to prepared pan; press in firmly with a metal spatula (coated with spray to prevent sticking). Cool until firm, about 2 hours. Remove from pan; peel off paper. Using a serrated knife, cut into squares.