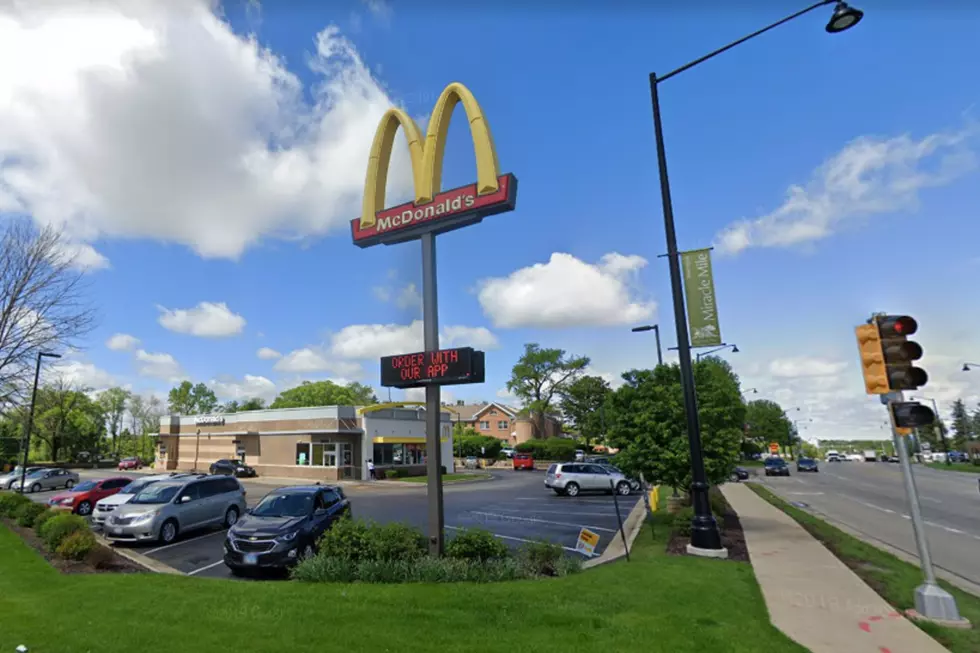 4 Rockford McDonald's Will Have 815 Day Specials
Google Maps
August 15th is a big day in Rockford, all thanks to the city's original area code, 8-1-5. (Don't worry 7-7-9, we love you too.) The day will be filled with socially distanced celebrations and shopping sales. Like some of these sweet t-shirts from Bygone Brand, and let's not forget about Rockford Art Deli and Culture Shock, just to name a few. No doubt, keep an eye out for your favorite food trucks through the 8-1-5, and don't forget to sport your favorite Rockford-themed apparel.
More than just food trucks will likely be cranking out specials, some locally owned and operated McDonald's will be all in for the annual Rockford celebration.
The Bucciferro Family McDonald's is jumping in on the party too. Guy and the Bucciferro family do so much for the community and he's a nice dude, that more than enough reason to pop by one of their four restaurants tomorrow. But if need to "815" reason they've given you one. Tomorrow only (Aug. 15, 2020) in honor of 815 Day their offering two $8.15 options. These are two BIG deals, literally.
The first option is 40 (yes, f-o-r-t-y) Chicken McNuggets for $8.15.
The second option is 2 Cheeseburgers, 2 Med Fries, & 20 pc Chicken McNugget for $8.15.
These deals are only available at these four (4) McDonald's locations.
314 N. Mulford

4365 11th Street

1032 E State St.

4623 E State St
Tomorrow is a day for Rockford shopping and Rockford eatin'.... and a day for Chicken McNuggets.
---
JB Love is ½ of  Q98.5's Lil Zim & JB In The Morning, weekday mornings from 5:00 a.m. to 10 a.m. Follow him on Twitter, Instagram.
Enter your number to get our free mobile app