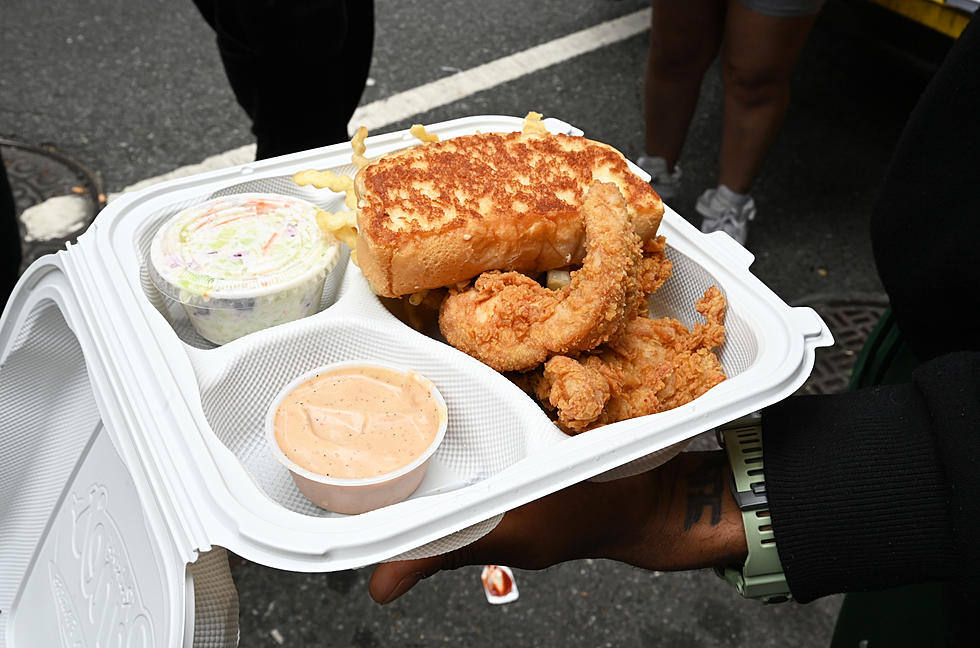 5 Top Spots for Chicken Fingers in Illinois According to Yelp!
Getty Images for NYCWFF
Happy National Chicken Fingers Day! This is something that should definitely be celebrated. Here are the top five places you can celebrate in Illinois. 
Chicken fingers are a staple in our diets from the ages of three to at least 15. After that we like to pretend we're into more sophisticated cuisine.
Like steak... caviar... sushi... but you know you'd rather have chicken fingers over anything else.
So today - use the excuse that it's National Chicken Fingers Day to order what you REALLY want from the menu.
But where can you get the best chicken fingers in Illinois?
TOP 5 CHICKEN FINGERS IN ILLINOIS
We went to Yelp! to find the top five spots
Raising Cane's Chicken Fingers (multiple locations)
Ed Debevic's (159 E Ohio Street, Chicago)
Village Tavern & Grill (901 W Wise Rd, Schaumburg)
Dave's Hot Chicken (3643 N Western Ave, Chicago)
Monti's (4757 N Talman, Chicago)
Ok, so I'm surprised but also not surprised AT ALL that Village Tavern made the list!
Village Tavern is a staple in Schaumburg, where I grew up. You went there to celebrate a win after your softball game, to see your extended family or whenever you needed a giant chicken finger.
They even bring their fingers to festivals, like Septemberfest, which is Labor Day weekend in Schaumburg.
I highly recommend you try their chicken fingers, even if you can't make it there to celebrate today.
Who serves your favorite chicken fingers?
LOOK: 20 American foods that raise eyebrows outside of the US
Stac



ker
compiled a list of 20 unusual and uniquely American foods that might raise eyebrows outside the U.S.