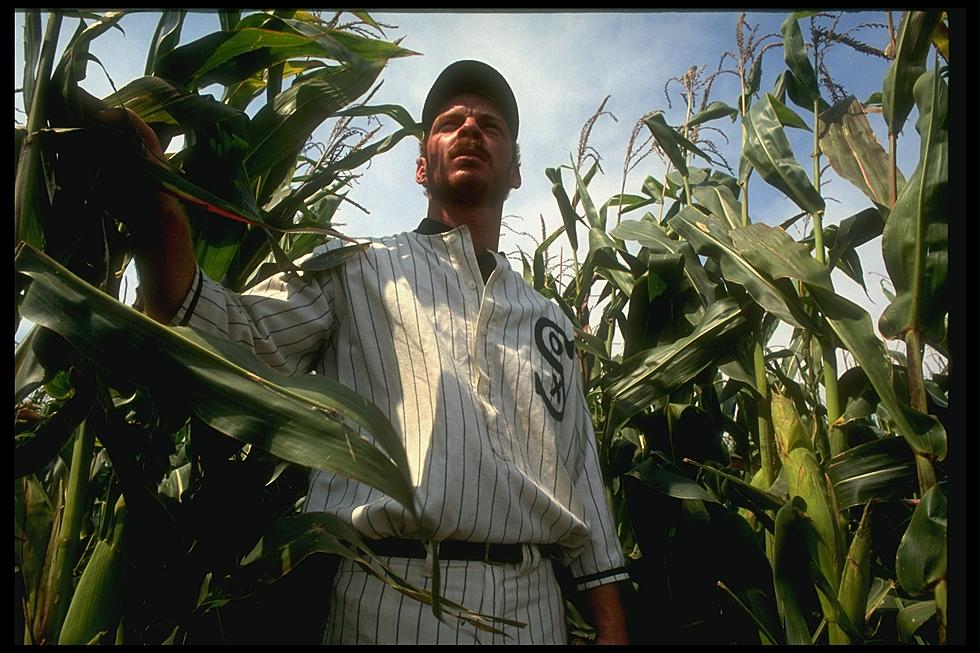 8 Hilarious Reactions to Chicago White Sox 'Field of Dreams' Jersey
Getty Images
The Chicago White Sox and New York Yankees just revealed the jerseys that will be worn for the 'Field of Dreams' game coming up on August 12th.
There is a pretty special baseball game coming to the small Iowa town of Dyersville on Thursday, August 12th.
Everything about this game, that was supposed to happen last year, is going to be a spectacle. The game won't be played on the field we saw in the 1989 film, Field of Dreams, there was a field built specifically for this game.
This will also be the first time a Major League Baseball regular-season game has been played in the state of Iowa.
Earlier this week, a new survey showed the most expensive ballparks to see a game. The top three were (from 3 to 1): Yankee Stadium, Fenway Park and Wrigley Field. They added in a hot dog, two beers and parking, along with admission. I bring that up because you could pretty much go to a game at each of those places and still not spend as much as it would cost for a ticket to this MLB Field of Dreams game.
About these White Sox Field of Dreams Jerseys...
Take a quick look at these new creations from Nike, which at the moment, you can't buy. They were for sale, but by the time I could share these tweets from the Sox and the yankees, everything was sold out.
The MLB Shop has some additional 'Field of Dreams' swag. Like the jerseys, I'm sure the other stuff is sold out already, as well.
Not everyone is excited about these jerseys, and this game. Take a look at some of what people are saying.
8 Hilarious Reactions to Chicago White Sox 'Field of Dreams' Jersey
KEEP READING: Here are 50 of the most famous sports goofs
LOOK: 15 Discontinued McDonald's Menu Items