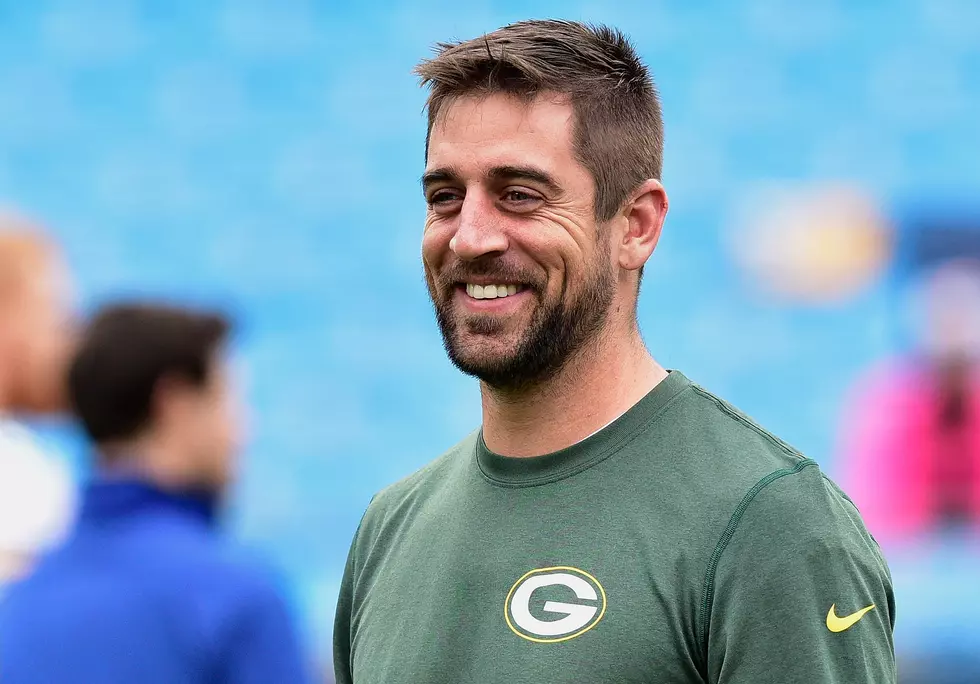 Aaron Rodgers' Response To Protests is What We All Need To Read
Getty Images
Enter your number to get our free mobile app
As a Chicago Bears fan, this is not hard to write about at all. In fact, football fan or not, this is something we all need to take in. It comes from Aaron Rodgers, and yes, it has to do with the racial tension and injustice in our country. Don't let the topic detour you, it'll be worth your time.
We're all emotional, the pandemic probably has something to do with it, but we're definitely all struggling to some degree. Certainly, the recent racially charged news headlines are not helping, in fact, if anything it's making it worse. We all have the opinions that we are entitled to and sometimes it might be hard to articulate your feelings without adding fuel to the fire. This is the case for me. Rarely do I share emotion-filled thoughts on social media but last night I broke my own rule. I fell into a rabbit hole while reading comments during the live stream of a peaceful protest in Rockford. A lot of what I was reading was awful. Most comments did nothing but fuel more hate, anger, and pain. Before I knew it, I was filled with sadness and shared that pain in an image on Instagram. I didn't do it for attention and I understand I am caucasian but I am empathetic. If you know me personally you know I'm open arms to everyone, no matter what. I guess I struggle with how other adults aren't like this. Regardless, it not about me, its about what Aaron Rodgers said this week that made the think, "well, this needs to be shared."
We, as humans, need to find a way to have conversations, some of which will be uncomfortable. It's a simple process - listen, learn, and love. Practice that this weekend.
---
JB Love is ½ of  Q98.5's Lil Zim & JB In The Morning, weekday mornings from 5:00 a.m. to 10 a.m. Follow him on Twitter, Instagram.
---
KEEP READING: Here are 50 of the most famous sports goofs