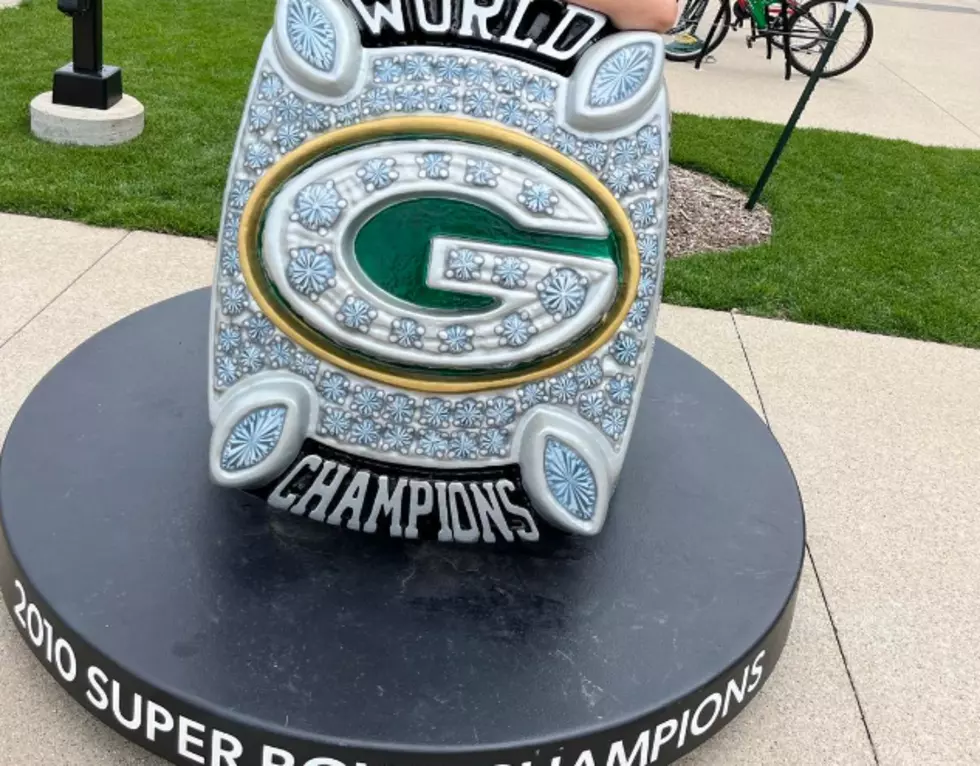 Chicago Bears Might Want to Visit Lambeau Field Before Building Their New Stadium
TSM
Even if you're a die hard Chicago Bears fan, you have to admit, the Packers know what's up when it comes to the fun they've added to their stadium in the past few years.
I made a promise to myself in the middle of this summer that I would conquer the second half of summer with all the fun that was physically possible.
Reporting back... I'm pretty tired.
But, I have traveled near and far for a ton of fun and that includes trekking to Green Bay over the weekend to visit my friend (and former 97ZOK intern), Krystal.
Krystal was a Green Bay Packers fan before she moved up North and I could tell she was hesitant to ask me if I wanted to visit the stadium... but of course I did! It's always fun to check out another teams' digs.
I expected a ton of green and gold, what I didn't expect was so many cool (and free) things to do outside of the stadium.
In fact, we didn't enter Lambeau Field at all, just walked about Titletown. Yes, I have now learned that the entire city is referred to as Titletown but also the area around the stadium is called Titletown... I don't plan on making that make sense to me...
But. There are so many cool things outside! Including a Play 60 field for kids to run around, avid sweat-ers to workout at and a Ninja park too.
There are also a ton of bars and restaurants including a giant hill that Krystal says becomes a sledding hill in the winter.
We had margaritas on the hill and really had a fun time watching everyone enjoy the outdoor space.
I'm pretty negative toward the Chicago Bears moving to Arlington Heights, however, after seeing what's happening outside of Lambeau, I'm hoping that the Bears create something similar when they move.
Except for this sign, that's hilarious and strange and can stay in Green Bay.
The 17 Quarterbacks That Have Played For the Bears During Aaron Rodgers' Career In Green Bay
It's fair to say that there has been a difference in quality at the most important position in sports for these two historic franchises.
TACKLE THESE: Check Out the Best Uniforms In Each NFL Team's History