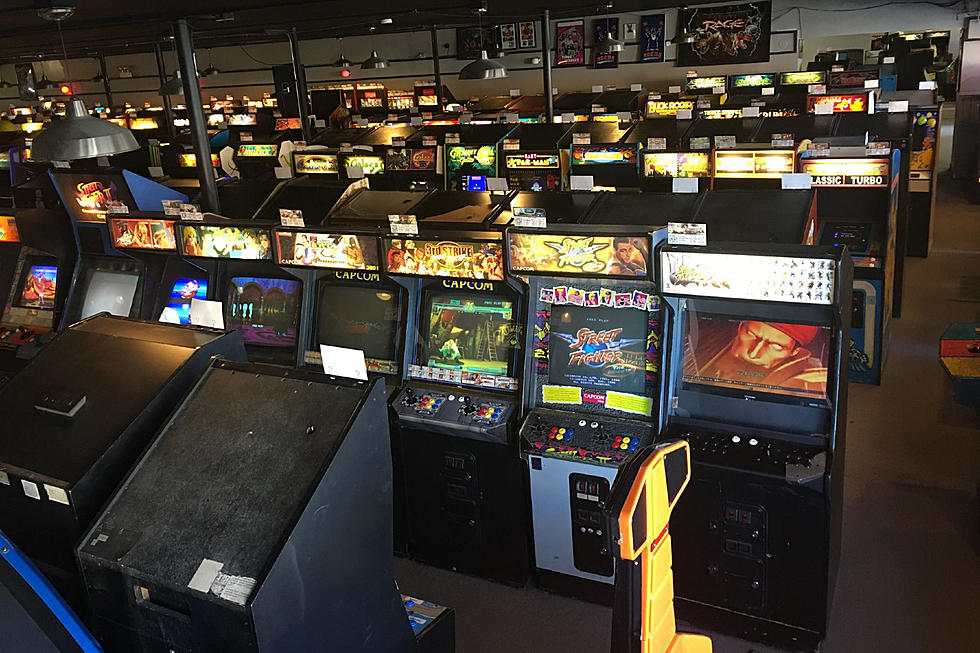 America's Largest Arcade Is Less Than 90 Minutes From Rockford
Galloping Ghost Arcade, Facebook
You do not have to leave Illinois to enjoy this gem. An hour and twenty(ish) minute drive will lead you to what was one of the world's largest arcade. I know what you're thinking. If it is that big it will probably have some ridiculous admission fee or something, right? Wrong. For $20 you have access to more than 640 arcade games for 13 hours if you so choose, all unlimited play.
Our $20 entry fee has eliminated the need for quarters and tokens, which made it so you can spend the day playing arcade games without having to budget your tokens.
This monstrous arcade parade is called Galloping Ghost Arcade and is located in Brookfield. Back in 2014, it was the home of 735 arcade games, making Galloping Ghost the largest arcade in the world. These arcade games are from all over the world, many of which I have never heard of and you probably haven't either.
It also has encouraged players to explore the vast number of games they may have never played before.
I reached out to a fellow arcade lover who has made several trips to Galloping Ghost and he says it is an absolute must-visit spot if you're into that sort of thing. He said there is a "community" of old-school gamers ranging from novices to players who are very competitive, but all-in-all everyone is there for the same reason - to enjoy arcade games. If you're a pinball wizard you are in luck, there are hundreds of options for you too. In fact, for $15 you can get in all the pinball you've ever imagined in a single day. Based on Galloping Ghost Arcade's Facebook, it appears as though they remain open during Illinois' mitigation orders. Mask up, and GAME ON!
---
JB Love is ½ of  Q98.5's Lil Zim & JB In The Morning, weekday mornings from 5:00 a.m. to 10 a.m. Follow him on Twitter, Instagram, and Facebook.
CHECK THEM OUT: 100 years of Christmas toys, gifts and fads