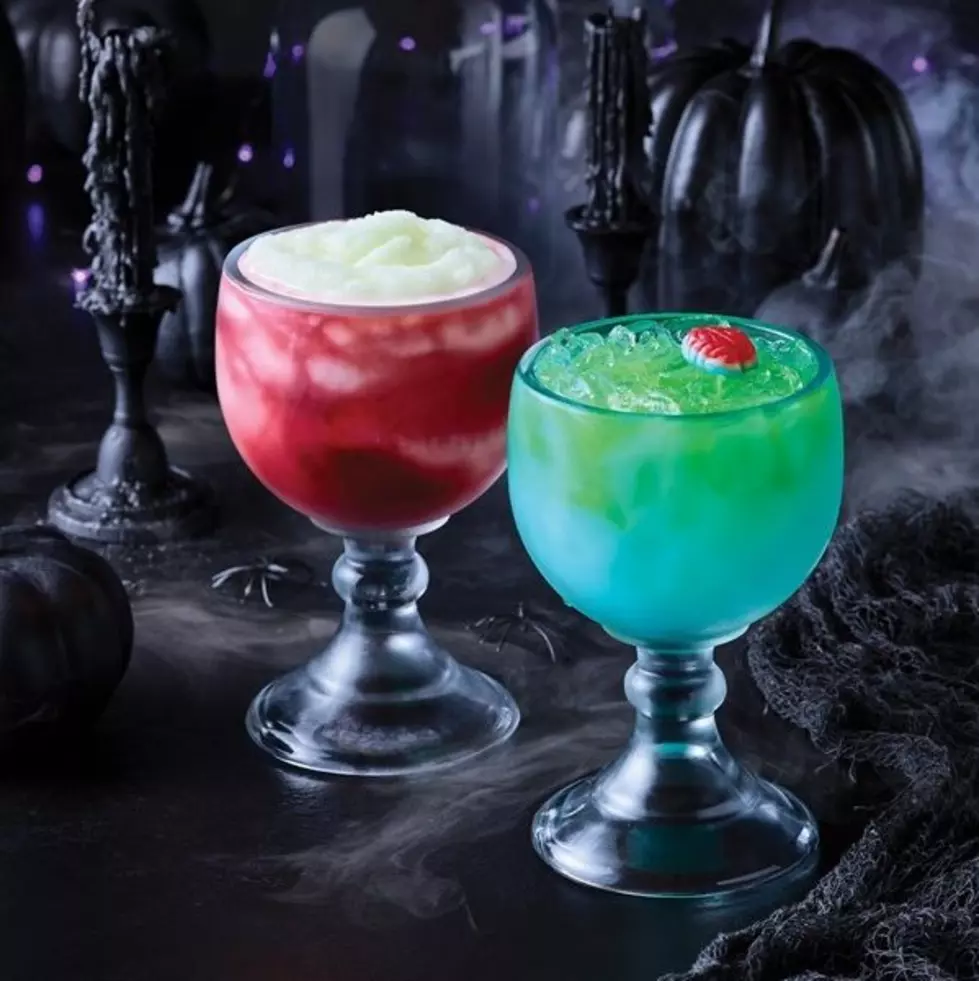 Applebee's is Getting a Jump on Halloween with Giant Cheap Margs
Applebee's
Maybe you had a great January or February, but if not you need a decent month this year. Enter October... where giant margs are just $5 at Applebee's.
Traditionally I think of margaritas as a May-August drink, but that doesn't mean I won't make plans with a friend to hop on over to Applebee's next month to try on their new drink of the month.
Also one of us will probably drive, I doubt there will be hopping.
There are so many great things to unpack in Applebee's October drink special, starting with the fact that there are TWO different Halloween margs to choose from, the Tipsy Zombie and Dracula's Juice.
I definitely like the name Tipsy Zombie better but I'm not sure which drink will tastes the best.
The Zombie is a tropical blue cocktail made with Bacardi Superior, a float of Midori and a gummy brain, according to Delish, while the Dracula's Juice is a frozen drink made with tequila, rum, wildberry and margarita mix.
Which would you try first?
KEEP READING: What were the most popular baby names from the past 100 years?